HOUSTON HEIGHTS WEATHER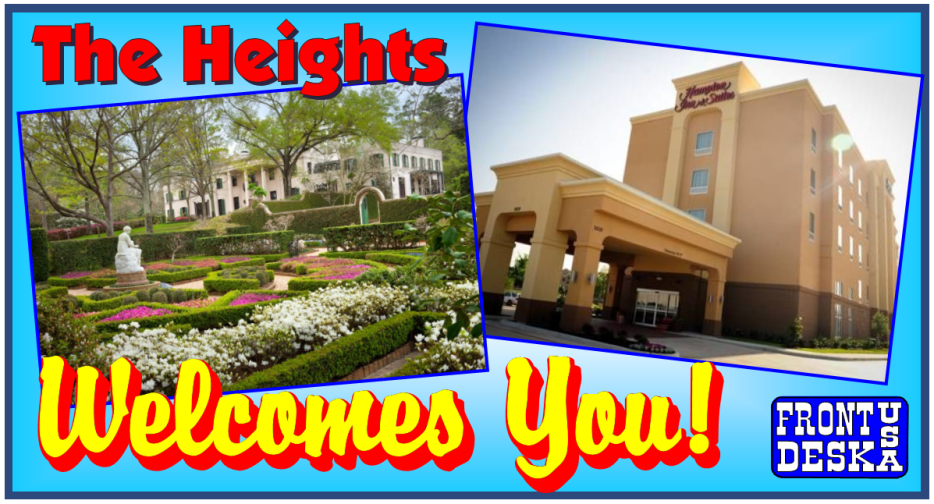 ... See MoreSee Less
Hello neighbors! National Night Out is Tuesday, October 1 and the HHA would like to know if you're hosting a party so we can add your group to the list. We would like to provide Commissioner Rodney Ellis and Precinct 1 Constables with a list of addresses so they can do their best to make an appearance at your event. If you and your neighbors have something planned, please comment on this post or send a PM. Thanks! ... See MoreSee Less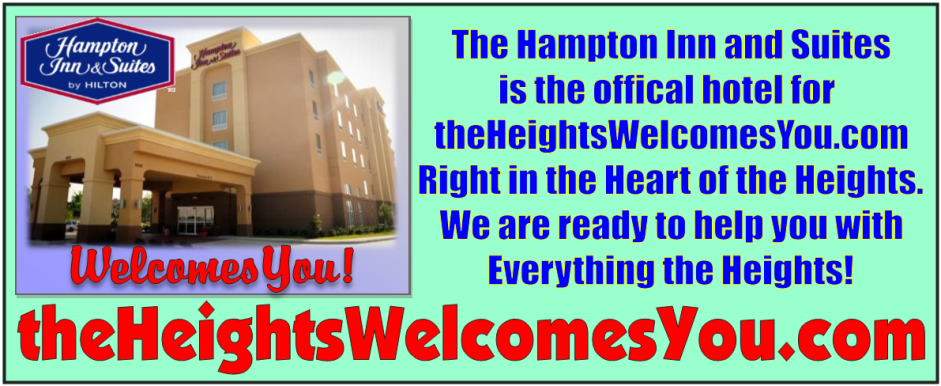 Be sure to check out the Wonderlust Market this Saturday!

#HamptonInnandSuitesI10Central #Houston #HTX ... See MoreSee Less
Wanderlust Market - Every 3rd Sunday
At the Wanderlust Market you can experience cultures from around the world without leaving Houston. No flights are needed to discover international foods, textiles, artisan products, and experiences r...
I mean... the colors. 😻

📷 Morteza Safataj Photography ... See MoreSee Less
We have a beautiful city.💕
Gorgeous.......wish I was there!!!!!.....big hugs!!!!!!😀😀😀😀💖💖💖💖💖💖🇩🇪
Wonderful town, I love my new hometown 🇺🇸
Love the photo, it's a mother matter to live here.
This city, is my city and I love it yes I love it. For life! Love this picture. <3
I LOVE HOUSTON ❤️ It's my hometown
Friday night lights.

📍Downtown Houston
📷 @mikedubphoto ... See MoreSee Less
Beautiful,love Houston and its surroundings
I miss Houston my hometown❤❤
I LOVE HOUSTON ❤️❤️❤️ It's my hometown
Love Houston. I Never forget my life in 30years in Houston,still miss
Amazing!!! Where can I have this view?
On My Way, Loce this place. Home away from home.
I love this amazing and wonderful city! (Jerry Dean Cruz and Nicole Adelle Flores Romea-Cruz, April 2020 is fast approaching!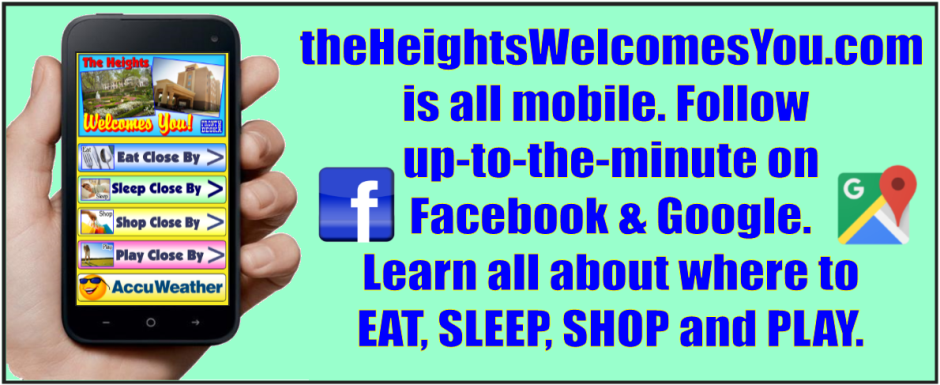 We can't wait for Houston's second Dak & Bop to open. ... See MoreSee Less
Allison Hartman Allison Bailey Tanton 💃🏼
Chefs from Kulture Restaurant and Lucille's discuss their new pop-up dinner series. ... See MoreSee Less