HOUSTON HEIGHTS WEATHER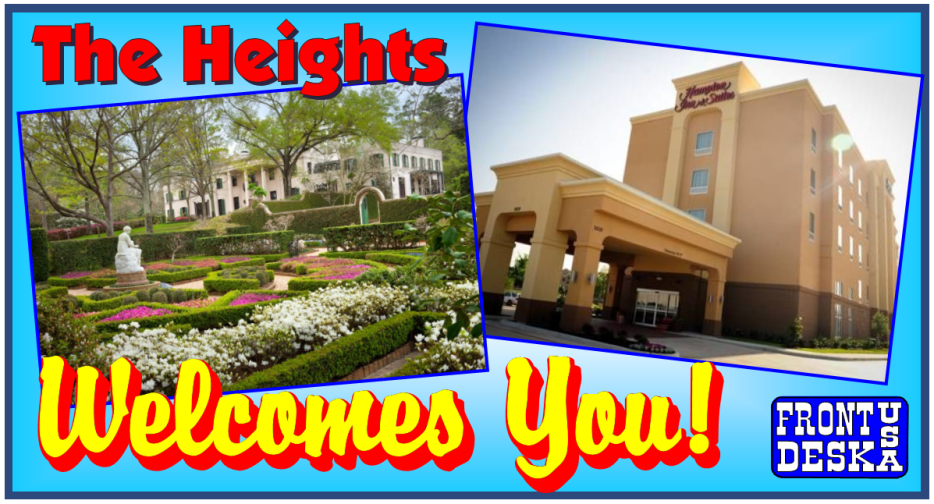 We want to thank THE LEADER. for highlighting our Bicycle Rally in this week's issue! Congratulations again to our winners and thank you to all of our participants!!! ... See MoreSee Less
And the winners of the 15th Annual Houston Heights Bicycle Rally & Scavenger Hunt are...(watch video)

Thank you again to our sponsors: Boulevard Realty, commonbondbistroandbakery, Lincoln Heights Apartments, Broadstone Heights Apartments, Braun Enterprises, Chrissa Wyntjes Moore, Lucas Craftsmanship, PrimeWay Federal Credit Union, @BayouCityAire, Grogan Building Supply

THE LEADER., Heights Pages, Historic Heights Living, Community Impact Heights / River Oaks / Montrose, The Heights Life ... See MoreSee Less
Play
That was such fun, thank you for hosting! Can you post a list of answers? We'd love to see some that we struggled with.
We had so much fun participating in this event! I really liked the 3 day format - maybe we can do that again in the future? I often can't participate because of conflicting events - of course that was not a problem this year. 🙂Thanks for putting this together!
Thank you so much for putting together this fun event! Loved the three day format. Excited to see list of answers
So no one got all the riddles correct? Can we get a list of the answers?
Thanks for sending those answers. It was fun to see what we got right, and a bit of a groan to see what we missed!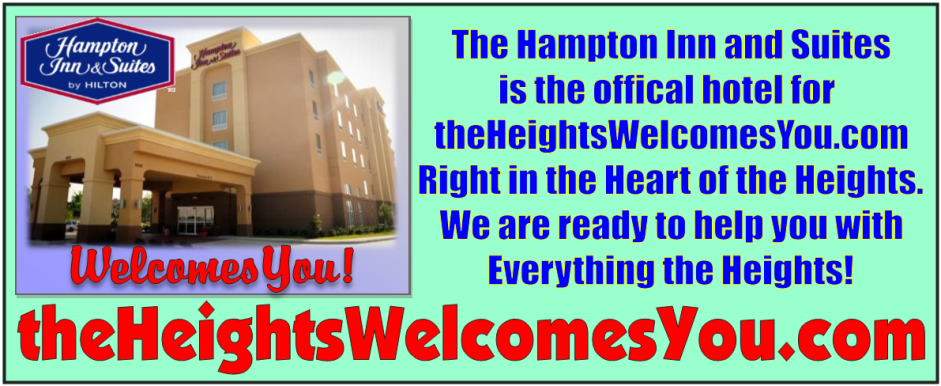 When you're ready to travel again, we'll be here ready for you. Book today via Hilton.com #wheretonext #hilton #hamptoninni10central #hamptoninnandsuites #wewilltravelagain #wheretogonext #dreamingoftravel ... See MoreSee Less
Play
Which brunch is best? 🤔

story via Narcity USA ... See MoreSee Less
Keith Lindloff, please name one sir, and we'll go there the next time I'm down.😊❤️
Shannon Miller Coppock Rene Coppock weights and measures!!
Here's a little #FlashbackFriday from when the Blue Angels soared through Downtown Houston a couple of weeks ago 😯

📷 Philipephotography ... See MoreSee Less
What an awesome experience and sight!!!
Amazing! Wished I could of seen it.
A beautiful sight to behold.
That's my son's photo Philipephotography
Thanks for letting me know!
Jay Brackenbury legit 🔥🤘🏻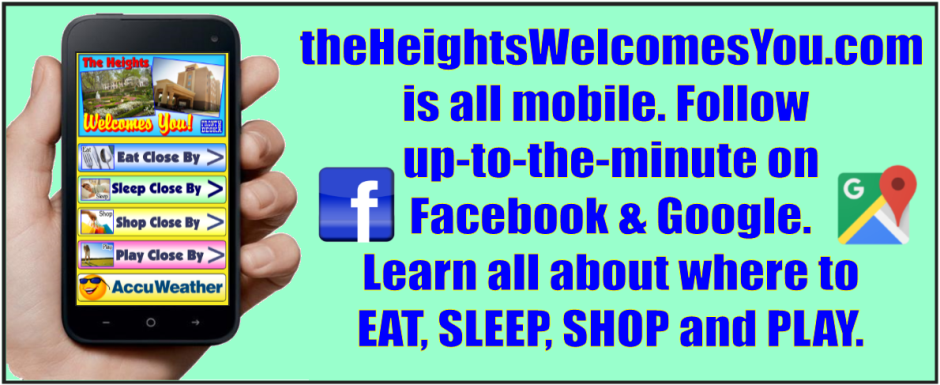 The highly anticipated launch is slated for this afternoon. ... See MoreSee Less
The film at least deserves credit for telling a female-centric story with women who do more than just pine after men. ... See MoreSee Less