346-754-5185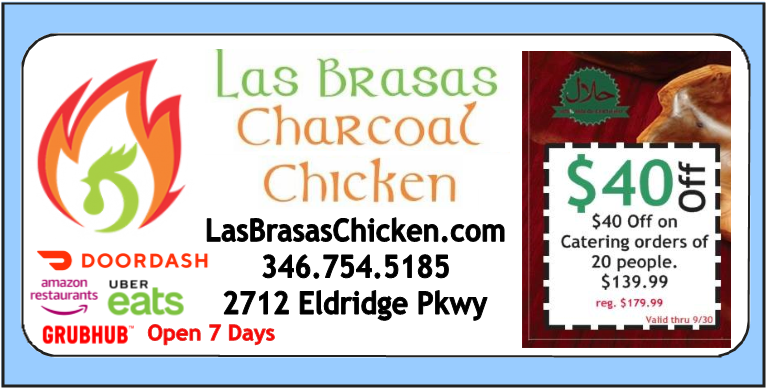 Original Peruvian Charcoal Chicken, Healthy and Delicious!
Come check us out! $35.99 for a family combo for 6!!! ... See MoreSee Less
What's included in the combo? One chicken or two?
We wanted to say thank you to all the men and women who have served, serving and to the families of those brave men and women. And specially to those who gave their life in the name of Freedom ... See MoreSee Less
Hmmm chicken kabobs? Hmmm what do you all think? ... See MoreSee Less
Well I know what's for lunch some point this week.
No son pollos a la brasa?