346-754-5185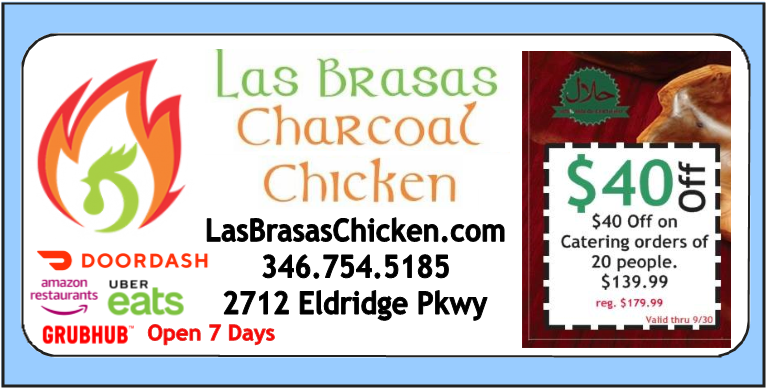 Location 3 in Spring of 2020?!?
🙂
Where? We will leave that to your imagination, we will announce it soon!!!!! ... See MoreSee Less
Felicidades y que sigan los éxitos!! 😘
The Heights would be great 😄
Killen Texas area please!
Richmond, tx. Rosenberg, tx. Sugarland, tx.???
Family meal for 5-6 for just $36.99
come check us out!!! Visit Yelp, Google, Facebook, EZcater.com for reviews. Come try what Houstonians are calling one of the best chicken meals in town!!!
2712 Eldridge Parkway, Houston TX 77082 ... See MoreSee Less
Play
Please! Think about delivery!