OLYMPIA WEATHER
We're super proud when family-friendly farms like Lost Peacock Creamery create amazing spaces and experiences in our region by simply being good stewards of animals and the land. #farmlife #experienceolympia
Eleven Acres of Unlikely Abundance
How Rachael Taylor-Tuller turned a dusty patch of land outside of Olympia into an award-winning goat dairy.
www.seattlemet.com
Day Trip: Olympia! From @HandsOnMuseum to the Capitol building & grounds, come along with our editor, Nikki Klock, as she explores the family-friendly sights of Washington's capital city: @experience_oly
What started as a race between tugboats to secure the job of navigating big ships into port is now an annual festival filled with maritime fun for the whole family! Don't miss this waterside event in downtown Olympia Sept 2 - 4. https://www.experienceolympia.com/events/annual-events/olympia-harbor-days-festival/
Featured Under the
EAT tab!
Whether you're taking a day hike or a longer adventure, exploring fire lookout towers is a great way to experience Okanogan Country's history and beauty from new heights.

Read the story: https://bit.ly/3WHAQIl

Sponsored by Okanogan Country
Get away from the crowds and find the best trails with the TREAD Map app. Built by outdoor enthusiasts for outdoor enthusiasts. 🗺️

Learn more and download the app: https://bit.ly/3OSI8nm
Two Washington resorts recently made @OutdoorsWire's list of best U.S. hot springs resorts for their stunning locations and rich history. 🌲 #StateOfWaTourism

Check out the full list: https://bit.ly/3OQY6Sm

📷: Carson Hot Springs Golf & Spa Resort
Featured Under the
SLEEP tab!

#SpendLikeItMatters and celebrate AA & NH/PI Heritage month with @intentionalist_! Shop their marketplace, enter for a chance to win prizes, and check out their list of featured businesses in support of the AA & NH/PI communities. Learn more: https://bit.ly/3B0h5lq
No matter how you plan on spending your time over the long holiday weekend in Seattle, don't forget to add in a strong dose of the great outdoors! Check out this list from @SeattleMet for their recommendations on the best parks in the city.
The Best City Parks in Seattle
From ball fields to swimming pools, beaches to botanic gardens: These are the city's 14 best outdoor spaces.
bit.ly
Featured Under the
SHOP tab!
Join us after our National Tabletop Day event for The After Party at @legendsarcadeoly in downtown Olympia!

Go VIP for National Tabletop Day and get awesome perks at The After Party! You get $5 in tokens and 20% off drinks and snacks - must bring VIP tag and be 21+!
Are you ready for an adventure? National Tabletop Day is coming up and we want to see you there!

Text TABLETOP to 89881 for exciting news and updates!

A huge shout out to one of our partners @syrinscape! Check out the Macy's Court pillars on your next visit!
Featured Under the
PLAY tab!
Our Twitter accounts will have limited monitoring over the holiday weekend so please be sure to call 911 to report road hazards. They'll be able to get a response going the quickest.
One of our Business Partners
A Business to Business Barter Network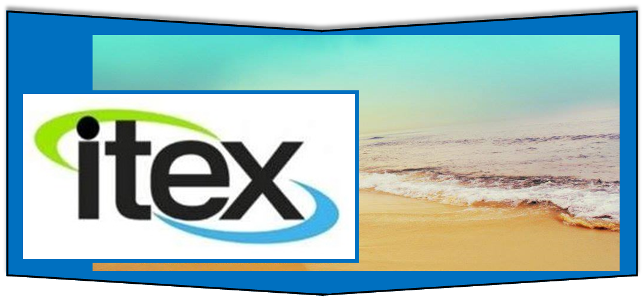 A long-time Seattle trial attorney said she's never in her long career seen a defendant do what Bryan Kohberger did, stand silent.


What does standing silent mean? Attorney explains Bryan Kohberger's unusual decision
A long-time Seattle trial attorney said she's never in her long career seen a defendant do what Bryan Kohberger ...
komonews.com
Thinking of heading to the Mountain 🏔 this weekend? Be ready to pay electronically! Here's why:


Know before you go! Mount Rainier National Park no longer accepts cash for entrance fees
Starting Friday, Mount Rainier National Park will no longer accept cash for entrance fees and campgrounds.
komonews.com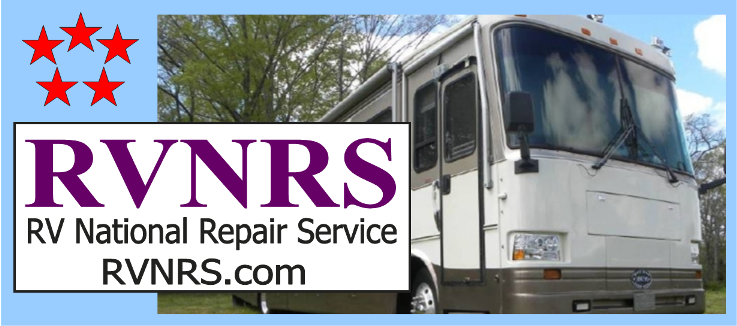 For an easy grab-and-go breakfast idea you can make in your RV, try these chocolate chip pumpkin muffins!
#FoodieFriday #GORVING
https://www.gorving.com/tips-inspiration/recipes/chocolate-chip-pumpkin-muffins
For breath-taking views you can see within the USA, check out our new Pinterest board , Best Views in the USA: https://www.pinterest.com/GoRVing/best-views-in-the-usa/
#GORVING #RV #Travel #Destinations
Warm weather has returned and that means fun in the water! Start planning your next whitewater rafting trip by checking out these great locations around the country. 🌊
https://www.gorving.com/tips-inspiration/trip-planning/best-places-go-whitewater-rafting
#GORVING #RV #Travel #Camping #WhitewaterRafting
Featured under the
EAT tab.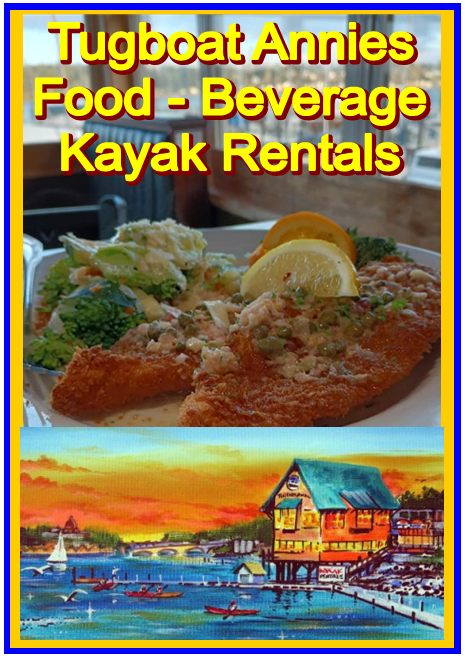 Twitter feed is not available at the moment.

Twitter feed is not available at the moment.
Featured Under the
PLAY tab!
It's #NationalRoadTripDay: 37.1 million Americans are driving this holiday weekend. TODAY is the busiest day!
✅ Check tires, oil & battery
✅ Pack water, snacks & emergency kit 
✅ Map
✅ Slow Down, Move Over
AAA member? Roadside Assistance is ready 24/7!
http://TripTik.AAA.com
Yes, there's a way to plan a trip that benefits you & the communities you visit! 🗺️🔍 See what you can do with #AAATravel and @TourismCares, AAA's partner in sustainable tourism. #TravelWithImpact https://bit.ly/425Mkqi
Visiting your fave attractions this summer? Remember:
✅ Use AAA membership to get up to 30% off entertainment (concert, theater, sporting event, attraction, and movie tickets nationwide)
✅ Go and have a blast! 🎤🎢🏟️🍿

http://AAA.com/tickets
Twitter feed video.
Featured under the
EAT tab.
Twitter feed is not available at the moment.
Featured Under the
PLAY tab!
Twitter feed is not available at the moment.
Happy Mother's Day weekend, GasBuddies! If you're looking for a last-minute gift for the mom in your life, check out these recommendations that you can buy at your local convenience store. 🌸🍫 https://www.gasbuddy.com/go/mothers-day-gifts-cstore
5 Last-Minute Mother's Day Gifts You Can Grab at the Gas Station
Mother's Day is May 14, 2023. If you need last-minute gift ideas for all the amazing moms in your life, you'll...
www.gasbuddy.com
Budgeting for your summer road trip? Check out these tips:
🚗 Search along your route in the app to find the best gas prices ahead of time
💰 Opt-in to Drives to optimize your fuel efficiency and save $ on gas
💳 Sign up for the Pay with GasBuddy card to save up to 25¢/gal!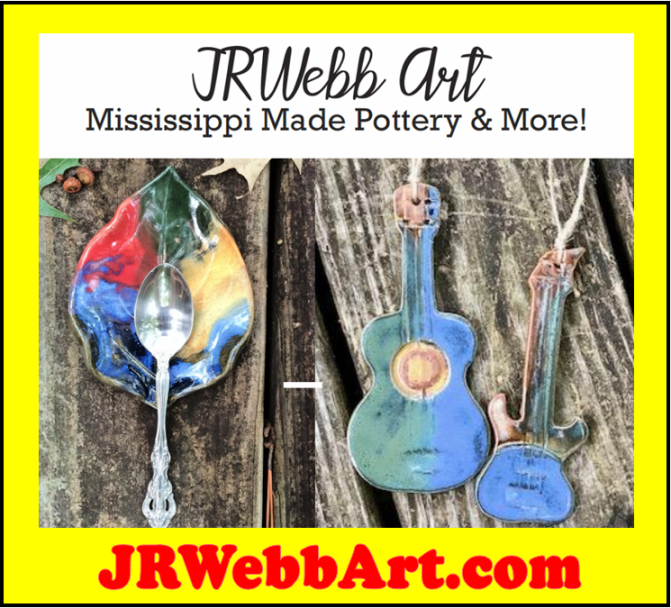 Here is a new feature we all can appreciate. Every seat on Southwest's Boeing 737 MAX aircraft will soon feature USB-A and USB-C charging ports. ... See MoreSee Less


Here's an idea, while on your next trip use postcards to document your experiences. Then when you get home put them in a scrapbook to share with others and enjoy forever.This is a great idea!

#aroundthetowninthesouth #travel ... See MoreSee Less
I have been seeing so many people talking about a lady called Mrs Rebecca Wayne, and I kept wondering if he is really an expert trader like they say about her because almost all everyone is not real in trading aspect, then I contacted her to give a trial and I was shocked and amazed that with just $500 I invested, Mrs Rebecca Wayne helped me managed my account and after 7 days of trading, I made my first withdrawal of $7,300. I can't keep this to myself with the COVID19 PANDEMIC the world is facing now. Contact Mrs Rebecca Wayne and make good profit today onwards Email: rebeccawayne150@gmail.com WhatsApp:+18304848051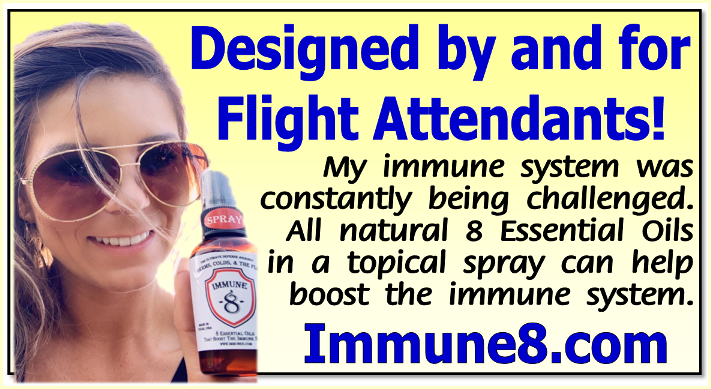 GAS PRICES FALLING 🚨 For the first time in 4 weeks, the national average price of gas has declined - now at $3.64/gal.

How much does gas cost where you live right now?
Oh no! Think of all the cool places between these two. It could take a whole month to cross Texas, in fact you may never want to leave!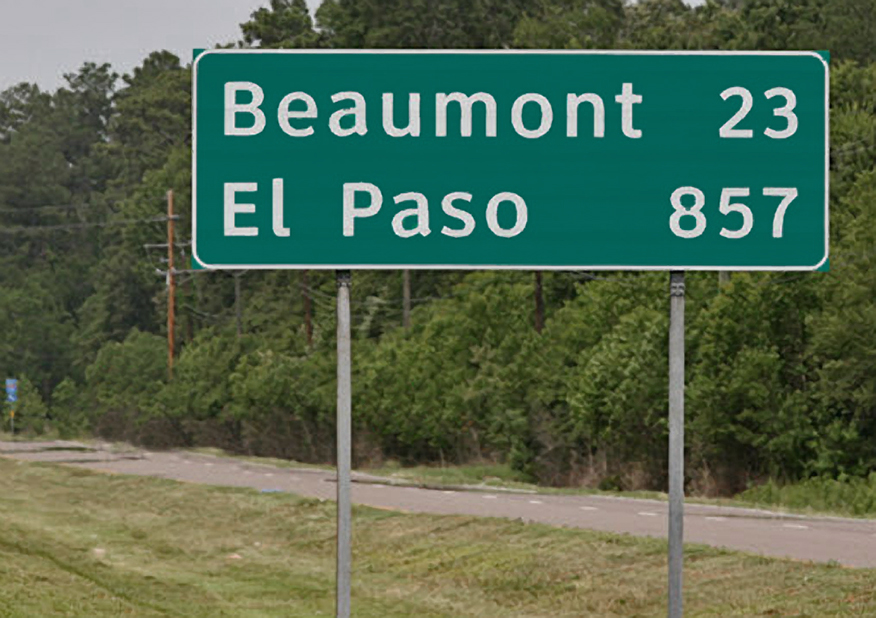 Traces of Texas @TracesofTexas
Crossing into Texas from Louisiana can be disheartening to one who is bound for, say, Arizona or California. 😄