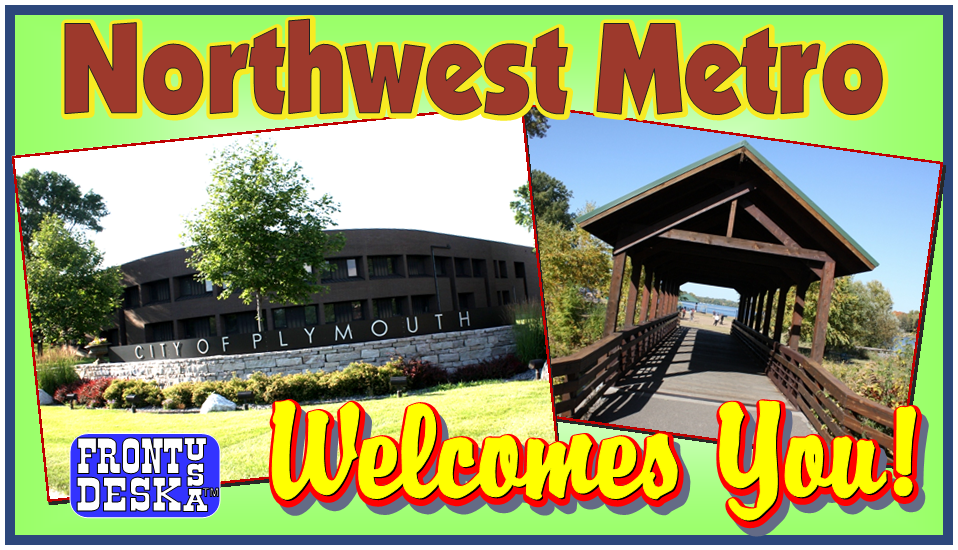 Be Your Own Boss
Our maps are custom drawn to be specific to a geographic area. This means an advertiser can reach a specific number of hotel guests in their area. Front Desk USA maps focus on categories that are most important to hotel guests such as where to Eat, where to Shop and where to Play. Publishers monitor hotels to ensure adequate inventory at all times. ... See MoreSee Less
More fun activities for the Bloomington area. Vertical Endeavors ... See MoreSee Less
It will be here before you know it. Minnesota Renaissance FestivalOn Monday morning we will start releasing the 2019 theme weekends. Who's excited?! Leave a comment and tell us your favorite theme from over the years. We will select one winner on Monday for a pair of tickets! #MRF #MNRenFest
www.renaissancefest.com/ ... See MoreSee Less
... See MoreSee Less
From the pho to the banh mi, it's hard to choose just one item among the mouthwatering dishes at MT Noodles. Go with friends and try them all!
bit.ly/2K8d8BF ... See MoreSee Less
www.minneapolis.org/neighborhoods/northeast/restaurants-in-northeast/ ... See MoreSee Less
LAST CHANCE! Stop by the Meet Minneapolis Visitor Information Center to grab your tickets at a discount and avoid the fair lines. www.minneapolis.org/visitor-information/ ... See MoreSee Less
UPDATE: We're sold out. Have a blast at the fair!
The Minnesota State Fair is open! What's your favorite fair tradition? #OnlyinMN

📸: Robert Ferdinandt ... See MoreSee Less
Am I the only person that has never been to the fair
My tradition.....skipping the chaos again this year.
Milk run 5k is my new tradition the last few years. And food, and wine slushies, and well everything
Mini donut beer 💜 Pickle beer 🙌
Sitting outside the Ag Hort Bldg in the shade of a large tree eating our lunch as a family. We all share our favorite food and then finish off with some honey ice cream. #OnlyinMN Minnesota State Fair #FamilyFun
Going through the cow building taking in the smells and sounds, i was a country gal. My husband thinks im nuts.
Getting pic taken at keeps cows stopping by midway stand an everything else
Tyler Hansen Cheyenne Bieber Cole Bieber Kailey Anderson Paul Anderson Candice Shields Curtis Shields Echo Nelson 😜
The Minnesota State Fair opens in just a few days! Here's your guide to everything to eat, see and do at the "Great Minnesota Get-Together."🎪 #OnlyinMN ... See MoreSee Less
There is no better State Fair than the Minnesota State Fair!