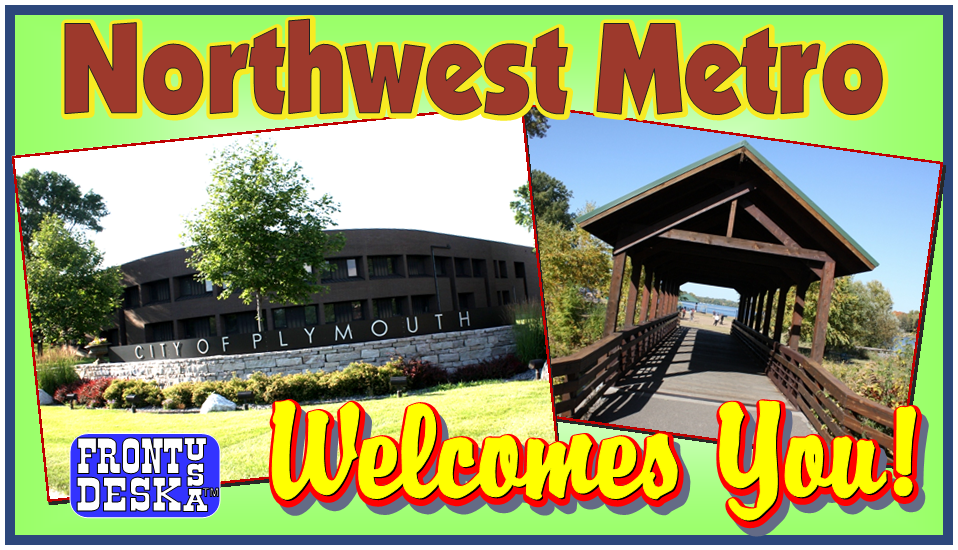 ... See MoreSee Less
Go beyond the pumpkin spice latte with these #OnlyinMN seasonal treats.
Plan on attending the Minnesota Renaissance Festival? Here is a map of the area to help with travel. MinneapolisWelcomesYou.comDirections to the Festival; www.renaissancefest.com/maps-and-directions/ ... See MoreSee Less
Can't miss this fun event. Get your tickets now.Have you gotten your pre-fair discount admission tickets, ride & game sheets and Blue Ribbon Bargain Books (sponsored by Cub) yet? It's what ALL the cool kids are doing. They're on sale through Aug. 22 (while supplies last):

• mnstatefair.org
• State Fairgrounds Ticket Office
• Metro Cub locations
• Minneapolis Visitor Information
• Outlets in greater Minnesota and Hudson, Wis.

Learn more about where to buy: bit.ly/MSF-Tickets ... See MoreSee Less
Play
We shared the exciting story of restaurant growth in the Minneapolis Northwest area (Brooklyn Center, Brooklyn Park and Maple Grove), including the new Brick & Bourbon Maple Grove, on WCCO-TV | CBS Minnesota! Stop by Brick & Bourbon and try some of its delicious Chicken & Waffle Sliders and smoking cocktails! ... See MoreSee Less
Play
There's a whole lot of Northeast. Get out there! ... See MoreSee Less
Our clothes, our hair, we don't care
It's all about being there
Everybody's going Uptown - Prince ... See MoreSee Less
The Best of Minneapolis' Uptown Neighborhood
An eclectic and vibrant area, Uptown is a hot spot for all things entertainment. Just a few blocks south of downtown on Hennepin Avenue lies a mecca of restaurants, bars and shopping.
#Prince4Ever Can't wait 2 b back in MN in June!
Honor Minnesota's veterans on Veteran's Day and take a tour of these these museums. #OnlyinMN ... See MoreSee Less
The beacon at Split Rock Lighthouse will shine bright tonight. The lighthouse is lit once a year to commemorate the sinking of the freighter Edmund Fitzgerald and the loss of her 29 crew members on November 10, 1975.

Learn more about the event: bit.ly/2yWxSGi #OnlyinMN

📸: Dennis O'Hara/Northern Images ... See MoreSee Less
Glorious in the day's light....as well!
Beautiful and amazing way to commemorate this day!
What's the name of the beach this picture was taken from?
How lovely! Always shared Gordon Lightfoot's song with my history classes when studying the Great Lakes.
Brad Schafer, I thought you'd like to see this photo.
Love the lighthouse and the beach shown in the picture. It's a beautiful place.
Love living in this state! I miss PA. MN has the lakes and PA the mountains.
We were there last summer. Beautiful up there.
It is a beautiful place have been there three times!! ♥️
Gary Hopkins seems right up your alley. Spontaneous road trip??
Christine... I know you will like this.
Very sad day to remember!
Robin Tinker, reminds me of you and John. It would be fun to see.
This event is right at the top of my bucket list. Really hope to make it there some year for this.
I have been to the lighthouse but seeing the beacon light would be amazing!
Would love to see the lighthouse lit up. Kyle Faust lets go up there next year November 10th! Burrrr
I have been to this lighthouse many times, most recently this past summer. Such a beautiful drive.
Jesse Bishop this is really cool!
Devani Antuma see, we need a special way to commemorate this day.
Na Lee Thao remember this place? We should go again
Marc. I want to go up there one of these years!
Been to Split Rock MANY times...but I didn't know they did this every year... Wow...she shines bright on all those lost Souls. Nice tribute...💕