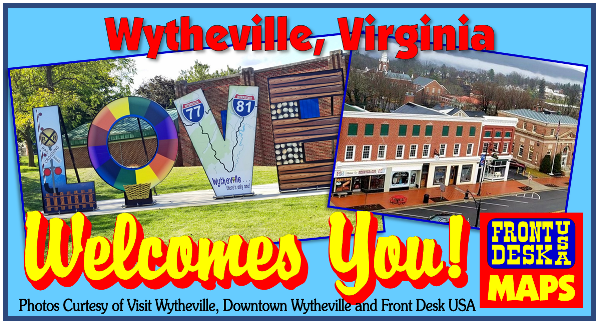 Join us in celebrating American Craft 🍺 Week and the kick off of festival season in Wytheville this Saturday at @wythe_arts Brews and Bands. Watch five local bands compete for the winning title while sampling craft beers and supporting the Chautauqua… https://instagr.am/p/CsZBUwcr3Rd/
It's National Eat What You Want Day and nothing says local flavor in Wytheville quite like a Skeeter Dog. 🌭❤️ https://instagr.am/p/CsHM211xWMn/
"To travel is to discover and I've discovered that a small town in the Blue Ridge Mountains of Virginia is a place of much natural beauty. And not only that, PS. it's pronounced with-ville." Thanks for coming to visit us Gina. Wytheville… There's Onl… https://instagr.am/p/CsB1p9HL2i4/
Featured Under the
EAT tab!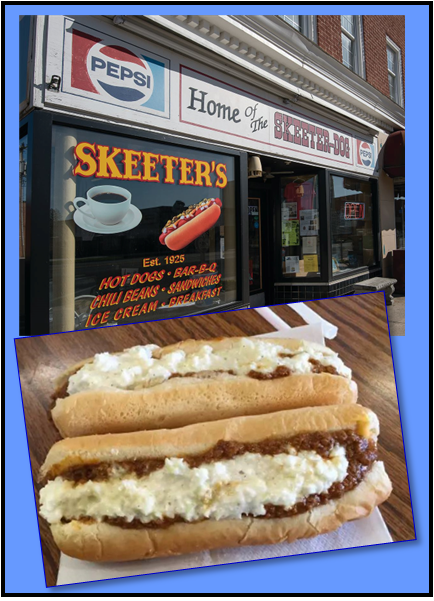 Hampton Roads Winery in @SurryCountyVa featured in @vatourismpr's Travel Blog as a destination for wine travelers:
Follow @VisitVirginia for all the news and updates we're covering throughout the state! #loveva
Dont forget the Ralph Stanley Museum in Clintwood near the end of the Crooked Rd. 🎼#bluegrasslegend #loveVA https://twitter.com/vatourismpr/status/708393563378327552
Featured Under the
SLEEP tab!
Happy #NationalInternDay!  We couldn't think of a better day to celebrate our interns.

Mason is a Business Intern at our Chesterfield Residency + a rising Sophomore at @UVA. Mason is using his strategic & analytical skills to help the business office impact field operations.
An Excessive Heat Warning is now in effect along/east of I-95 Friday & Saturday along with a Heat Advisory across the Piedmont & Eastern Shore. Expect the hottest days we've seen so far w/ heat indices upwards of 112°. Take precautions if you must be outdoors! Remember your pets!
Featured Under the
SHOP tab!
We are dropping a major giveaway for #backtoschool! 🎒🔥 That's right, we're hooking you up with a chance to #win this #backpack filled with sweet sunglasses, Crocs, 💰$315 in gift cards to some of your fave stores and MORE! Enter now 👉 https://bit.ly/3O2rUJT
Today we remember and celebrate the life of Dr. Martin Luther King, Jr. and his commitment to equality!
Featured Under the
PLAY tab!
Proud that First Landing State Park is on the list of most dog-friendly campgrounds in the U.S. 🐶 #camping #bringfido #tentcamping #dogfriendly @TheDyrt
The 9 Most Dog-Friendly Campgrounds in the U.S. According to The Dyrt
/PRNewswire/ -- The Dyrt, the No. 1 app for camping information and booking, has announced the Top 9 for K-9s: ...
www.prnewswire.com
There are seven state parks mentioned in this @VisitVirginia blog. We will let you discover them on your own... 🤫 #VaStateParks #VisitVirginia #VirginiaisforLovers
Lesser-Known Summer Vacations in Virginia - Virginia's Travel Blog
Virginia is full of well-known summer destinations- think, stunning State Parks, Virginia Beach or historic destinations...
virginiaisforlovers.co
Our summer 2023 interns have been hard at work learning about the various divisions throughout the Aviation Department! Watch to learn what they enjoy about #WorkAtCLT. #CLTairport #NationalInternDay
Would you rather visit Los Angeles or Los Cabos?
✈️
Either way, you can travel nonstop to both destinations from #CLTairport. Book your flight: http://bit.ly/CLTflights
Front Desk USA Maps are available at area hotels!
No place like Blacksburg 😃

#ThisIsHome
Downtown Blacksburg 👌

#ThisIsHome
One of our Business Partners
Business -to- Business Barter Network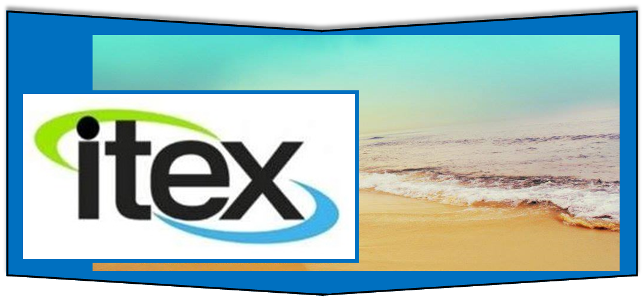 We're closely tracking the threat of strong to severe storms Friday and Saturday. The main concerns are damaging wind gusts and large hail. Stay weather aware heading into this holiday weekend.
The 'new-dle" spot will be in the Christiansburg Marketplace center.
Noodles and Company opening Christiansburg location June 30
The new spot will be in the Christiansburg Marketplace center.
www.wdbj7.com
RV National Repair Service. 
RVNRS.com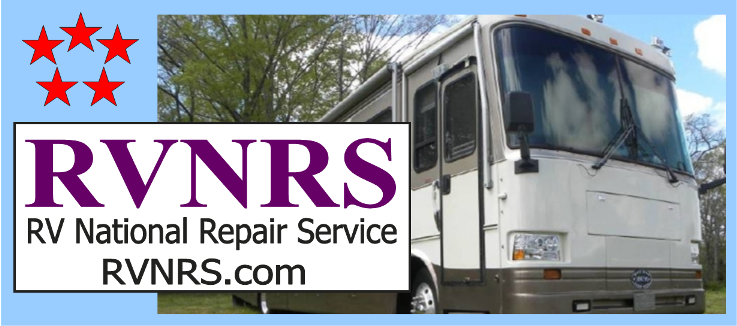 Happy #AmericanFamilyDay! Families come in all different forms, and Go RVing celebrates each an every one. 👨‍👩‍👧‍👦

Where would you take your family on an RV trip?
#GORVING #RV #Travel
It's #NationalChocolateChipCookieDay! The sweetest way to celebrate? Make them at the campground! Checkout this easy recipe for chocolate chip cookies:
https://www.gorving.com/tips-inspiration/recipes/chocolate-chip-cookies
#FoodieFriday #GORVING
Featured under the
EAT tab.

Hey Sports Fans!  are featured here in one place!
𝗖𝗵𝗮𝗺𝗽𝗶𝗼𝗻𝘀 𝗼𝗳 𝗰𝗼𝘃𝗲𝗿𝗮𝗴𝗲 🏆

Congratulations to our talented ACC Network team!
𝗪𝗵𝗮𝘁'𝘀 𝗨𝗽 𝗪𝗲𝗱𝗻𝗲𝘀𝗱𝗮𝘆 ft. Derrick Canteen (@_canteen)

The @HokiesFB defensive back talks with @Triumph_NIL about his recruitment and the magic of "Enter Sandman".

📺 http://bit.ly/41Yr4DA
Featured under the
EAT tab.
@MillMountainZoo animal ambassadors are stopping by the library this Thursday!

📍Westlake Branch, 84 Westlake Rd, Hardy
⏰11 am - June 29th

📍Rocky Mount Branch, 355 Franklin St, Rocky Mount
⏰ 2 pm - June 29th
Join us in 3 weeks for the next Breakfast with the Animals to learn more about Mill Mountain Zoo's bird residents. https://fareharbor.com/embeds/book/mmzoo/items/210759/?full-items=yes&flow=347117 #thingstodo #familyfun #birds #breakfast #getoutside #roanoke #millmountainzoo #RoanokeVirginia #mmzoo #roanokeva #MMZ
It's your last chance to get out on the road this summer - #LaborDay weekend is almost here! Good news for drivers: Gas prices will be almost the same as they were last year, leveling off slightly after some mid-summer spikes. More trends on the blog:
Gas Prices Ease Ahead of Labor Day, But Unexpected Surge Remains Possible
Drivers this holiday weekend expected to pay similar prices to Labor Day 2022; bumps may lie ahead GasBuddy, a P...
bit.ly
🚨 The GasBuddy Emergency Fuel Availability Tracker has been activated in FL, GA and SC ahead of #Idalia. The tracker helps drivers find stations with fuel and power. It is availble in the free GasBuddy app and online at . MORE: https://www.gasbuddy.com/go/fuel-availability-tracker
How to Use GasBuddy's Fuel Availability Tracker
Our Fuel Availability Tracker helps drivers in affected areas find fuel should gas stations run out of fuel or power. Here's how to use it.
tracker.gasbuddy.com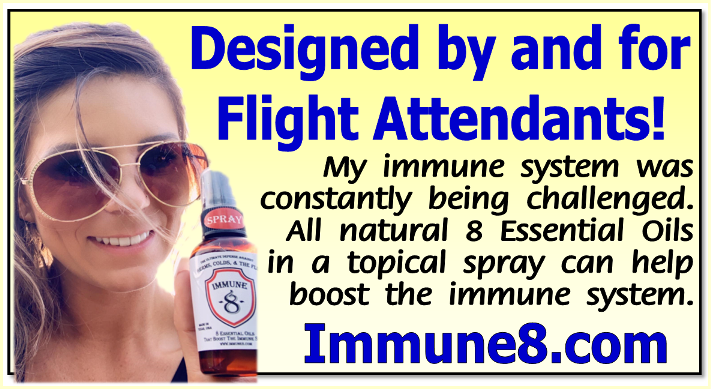 Hats off to Delta! Glad to see this happening. ... See MoreSee Less

There are many things you need to prepare for your #summer vacation. Don't forget to update your life insurance or accident coverage for added peace of mind.
The #ATL is a city rich with culture, arts and historic landmarks. Check out our favorite 50 things to do while in Atlanta https://bit.ly/46DiQ6z
GAS PRICES FALLING 🚨 For the first time in 4 weeks, the national average price of gas has declined - now at $3.64/gal.

How much does gas cost where you live right now?
Oh no! Think of all the cool places between these two. It could take a whole month to cross Texas, in fact you may never want to leave!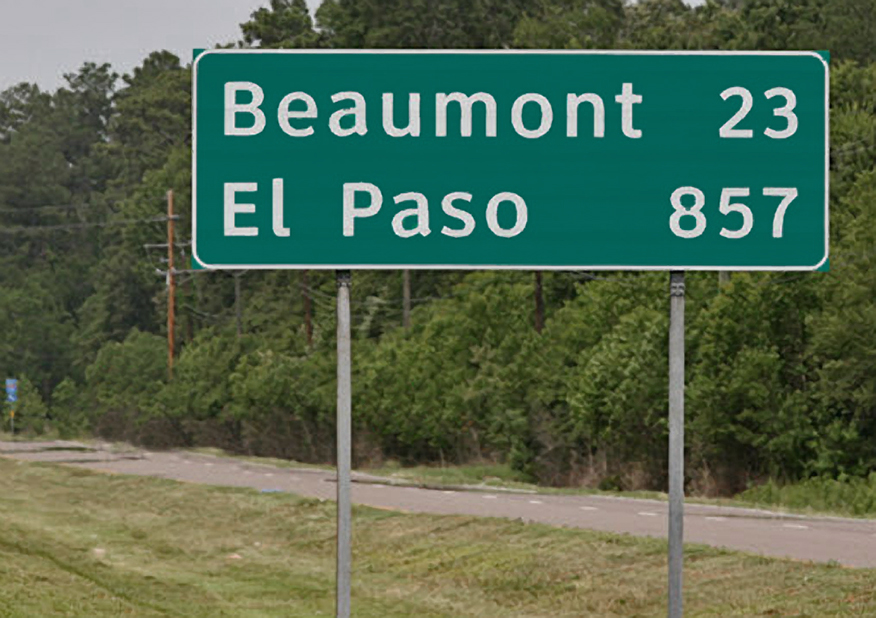 Traces of Texas @TracesofTexas
Crossing into Texas from Louisiana can be disheartening to one who is bound for, say, Arizona or California. 😄