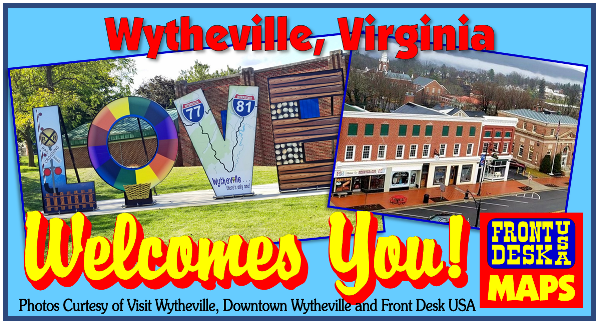 "THE KRUGER BROTHERS are just about as fine a band as I've ever played with. ... I love to play music with them."
–Doc Watson
THIS SATURDAY! The Kruger Brothers are heading to the newly renovated Millwald Theatre in Wytheville, VA - Saturday, March 11th,… https://instagr.am/p/CplK9afNlql/
Get lost in the moments… not the crowd. Happy LO❤️E Day from Wytheville… There's Only One! https://instagr.am/p/Copl4hrrOJE/
Happy Superb Owl Sunday! 😂🏈🦉

Hooo do you think will take home the title of Super Bowl Champs this year?
📸: Deana Kelley https://instagr.am/p/CokGbh4vZoR/
Featured Under the
EAT tab!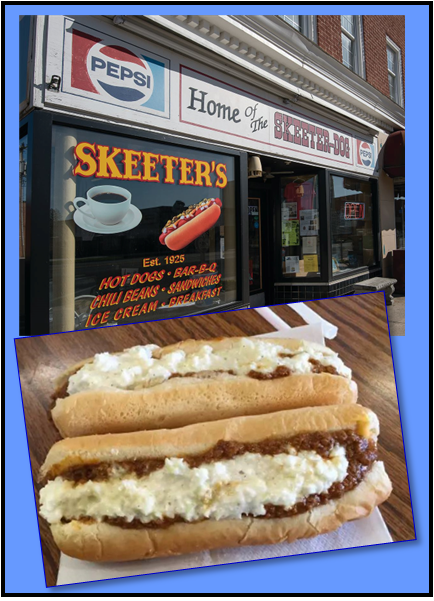 Hampton Roads Winery in @SurryCountyVa featured in @vatourismpr's Travel Blog as a destination for wine travelers: http://bit.ly/2eGDSLn
Follow @VisitVirginia for all the news and updates we're covering throughout the state! #loveva
Featured Under the
SLEEP tab!
Don't be an April fool. Ditch distractions when you are behind the wheel and put the #PhoneDown. It's the law!

#AprilFoolsDay
Race weekend is officially here in Henrico! 🏎
While we want everyone to have a great time at the raceway events, we'd also like to remind motorists that speeding should be left to the professionals at the track, NOT on county roads.
Featured Under the
SHOP tab!
Today we remember and celebrate the life of Dr. Martin Luther King, Jr. and his commitment to equality!
Valley View Mall will be open:
New Year's Eve, Dec. 31 from 10am - 6pm
New Year's Day, Jan. 1 from 12pm - 6pm
Click here for our Deals page for the best sales going on now: https://bit.ly/3YYLY4e
Featured Under the
PLAY tab!
On the final day of Women's History Month, we're happy to share this profile on our longest-serving female park ranger - Saundra Tomlinson who's approaching 50 years of service. Help us give thanks for her service! https://www.wdbj7.com/2023/03/29/womens-history-month-wdbj7-profiles-longest-serving-female-park-ranger-virginia/
Let this itinerary blog guide you through seeing three parks in south central Virginia in three days: Staunton River, Occoneechee and Staunton River Battlefield State Parks. Get three parks closer to completing #TrailQuest! #vastateparks https://vasp.fun/oc-sr-sb @VisitMeckVA
As part of our renovations and to create a more open feel at #CLTairport, we have removed the rocking chairs. Enjoy the open space!
Congratulations to the Aviation Academy Class of 2023! Since 2017, alumni of this unique program have grown to 150 people from all walks of life in the greater Charlotte area. Learn more: http://bit.ly/3ZvILIK
Front Desk USA Maps are available at area hotels!
𝗪𝗲𝗹𝗰𝗼𝗺𝗲 𝘁𝗵𝗲 𝗧𝗲𝗮𝗺 👋

#HokieNation, support @HokiesWBB ahead of its game tonight by lining the sidewalk of Beamer Way as the team enters the Merryman Athletic Center at 3 p.m. ET.
Excited to welcome @GoMocsWBK @USCWBB and @GoJacksWBB to Blacksburg for @MarchMadnessWBB!
#ThisIsHome #Blacksburg #Hokies
One of our Business Partners
Business -to- Business Barter Network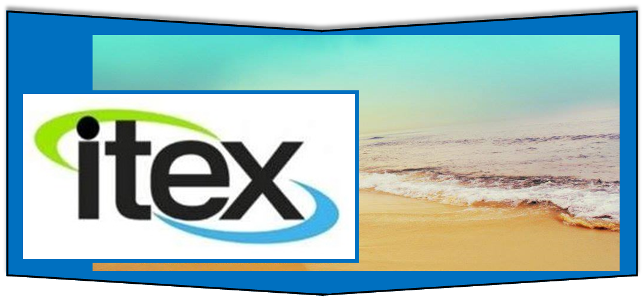 More than 5000 Hokies gathered for The Big Event Saturday morning. A yearly tradition where students have a day full of service. https://www.wdbj7.com/2023/04/01/virginia-tech-football-team-volunteers-first-time-with-student-body-big-event/?utm_source=twitter&utm_medium=social&utm_campaign=snd&utm_content=wdbj
3:30 PM SATURDAY: Wind damage reports are steadily coming into the weather center, especially from the City of Roanoke and Roanoke County.
RV National Repair Service. 
RVNRS.com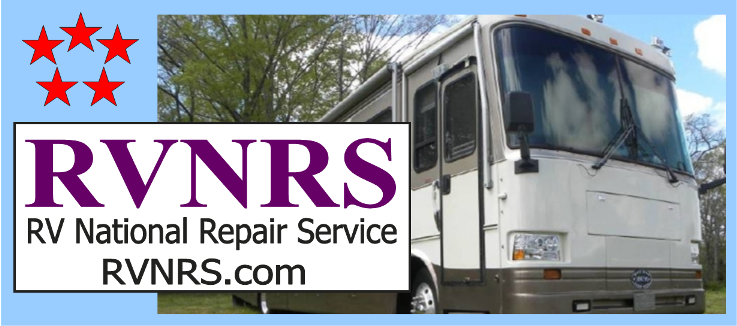 Visit the National Cherry Blossom Festival (@CherryBlossFest) through April 16 in Washington, D.C.! 🌸 Behold the pinkish petals, and check out all the fun things to do in the nation's capital. - #AAAEditors #SpringItOn https://bit.ly/3K6NcUy
Today is #ManateeAppreciationDay! Watch the video to learn about manatees at @FLStateParks' Blue Spring State Park in Orange City, Florida. @savethemanatee - #AAAEditor Thuyvi
Featured under the
EAT tab.

Hey Sports Fans!  are featured here in one place!
It's gameday!

🏌️ @HokiesMGolf at the Augusta Hawkins Award Invitational
🥎 No. 12 @HokiesSoftball hosts No. 13 Duke
🎾 @HokiesMTennis to host Michigan State
🥍 @HokiesLax at No. 20 Duke
⚾️ @HokiesBaseball hosts No. 5 Virginia in Game 2 of the @SmithfieldBrand #CommonwealthClash
#HokieNation, be there to welcome back @HokiesWBB‼️

The team will arrive to the Hahn Hurst Basketball Practice Center (next to Cassell) tonight at approximately 6 p.m. ET.

We will follow up on timing changes should the arrival time be adjusted. For more details ⤵️
Featured under the
EAT tab.
Spring Break Camp registrations are due by NOON on Monday! https://www.mmzoo.org/education/camps #springbreak #springbreakcamp #camp #getoutside #learningisfun #millmountainzoo #forkids #MMZ #mmzoo #roanokevirginia #roanokeva
We are amused & impressed w/Mr. Potato's ability to burrow in the dirt. Hiding & burrowing are natural blue tongue skink behaviors. In their native Australia, they spend a great deal of time burrowed under the dirt to help them stay cool & hide from predators like the kookaburra.
We're pleased to unveil the latest fragrance from GasBuddy that captures the essence of everyone's favorite grudge purchase. Introducing Pump No. 5.

Top notes of that puddle on the ground at your feet. Recommended use: once or twice a week. Order now: https://bit.ly/pumpno5
Have a gas station you love? Never miss a deal again. Favorite it in the GasBuddy app to get notified when prices are on the move! 🤑❤️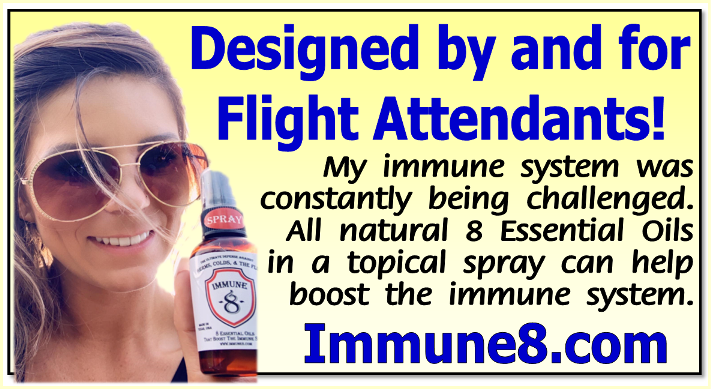 All of our Brand Ambassadors work from a home office. Love sharing ideas on how to make that space more productive and fun. See more of our spaces on Instagram. https://www.instagram.com/tcshott/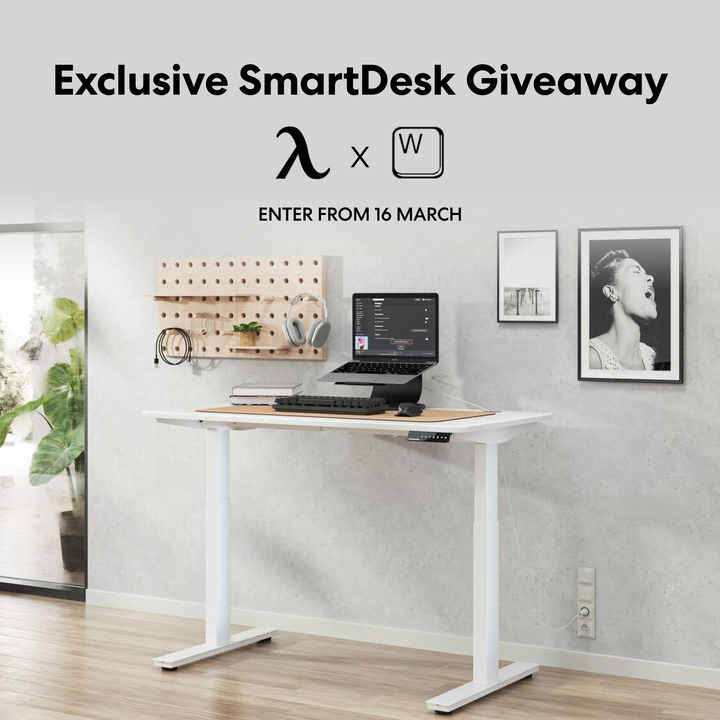 Workspaces @workspacesxyz
It's time for another giveaway 🎉

The folks over at @autonomousdotai are giving one lucky Workspaces reader a free SmartDesk Core ($499 value)

To enter:

👉 RT this tweet
👉 Subscribe to http://workspaces.xyz
👉 Follow @autonomousdotai

Winner announced 3/21