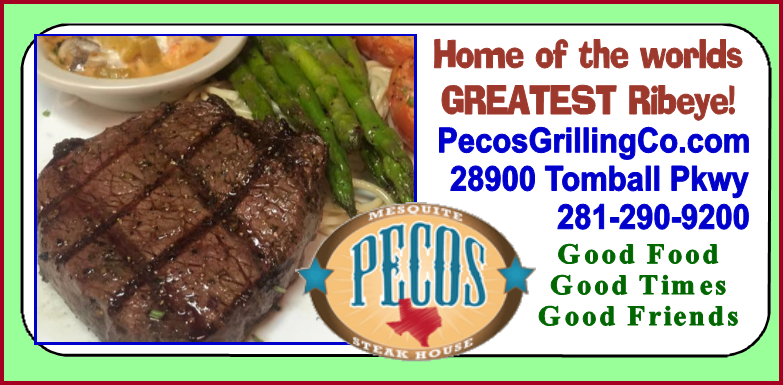 281-290-9200
Friday night chef's special... grilled salmon topped with an avocado crab salad. Served with a cucumber salad over mixed greens. ... See MoreSee Less
Saturday night chef's special... an 8oz top sirloin topped with a crab cake, lump crab meat and a lemon butter sauce. Served with a loaded baked potato and broccoli & cauliflower. ... See MoreSee Less
Do you think Door Dash would bring one to Pasadena? That looks fabulous!
That pic looks horrid to me. I can't help it... the crab cake and sauce must be on the side. Nothing....Nothing should ever go on top of a steak...steak sauce is acceptable. Horseradish maybe.
Sure they will. May cost a little more.
Sharon Tomkivits Ware go eat this and tell me how it is!!! It looks so dang good!
Friday nights chef special.... a 14oz double bone in pork chop topped with a spiced apple sauce. Served with whipped potatoes and sautéed green beans. ... See MoreSee Less