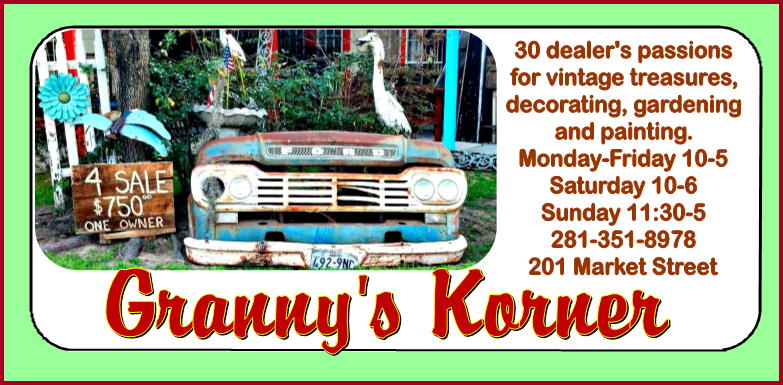 281-290-9200
Granny's Korner Granny's Korner is feeling excited at Granny's Korner.
16 hours ago
GOOD LUCK ASTROS 🧡💙⚾🧡💙 ... See MoreSee Less
It's happenin' NOW....THE FOOD TRUCK FESTIVAL right on Market Street. Come ENJOY the FOOD AND SHOPPING 🍔🍟 ... See MoreSee Less
Kimberly Maldonado Alexandra Lara
Congratulations to our last night WITCHY HAT WINNERS 🎃🎃🎃 It was a SPOOKTACULAR evening!!!! ... See MoreSee Less
Thank you so much for the prize! I already know what I'm going to use it on. 😉 My mother and I had such a blast!
Sooo much fun at the "Korner" last night !! 👻🍷🍲👹
Looks like a successful gathering. Fun fun.