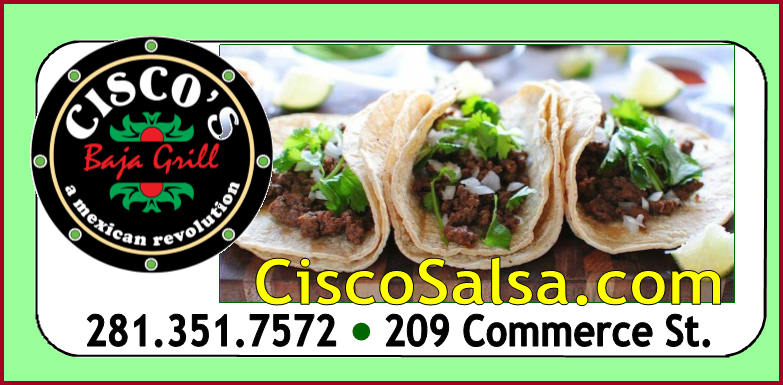 281-351-7572
Hey y'all, we're dealing with another curve-ball! We want to let everyone know we have phone issues, and we can't receive calls tor take-out before 11am. 📞

We're working to fix this issue, but until then you can make delivery orders in advance. We deliver with DoorDash, Food's Here!

Thank you for your continued support! ... See MoreSee Less
I don't think so, think it's pick up or delivery only for now. Hoping this blows over quickly. Thanks for any support!
Can you sit outside on the deck to eat?
Comfort food has never been so comforting! Come support Cisco's during this difficult time!
*50% of all profits are donated to our employee relief fund* ... See MoreSee Less
Cisco's amazing 100% Agave Margaritas are available now for delivery ($30 minimum, 5 mile radius of 77375) or curbside pick up! Quart, 1/2 gallon and full gallon sizes are available! Delivered by our friendly server staff. Thank you for supporting Cisco's! 🍹 ... See MoreSee Less
Holly Dressel we can take our gallons to go then facetime each other for our unit planning. 😃 just trying to keep some things routine.