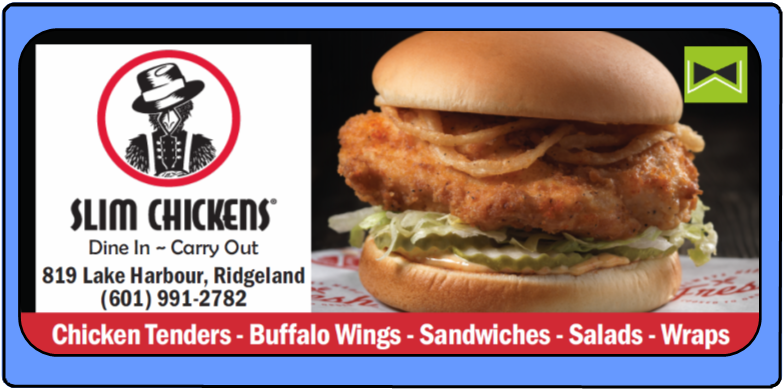 601-991-2782
Join us for $5 Chick's Meals for our 17th birthday tomorrow, (Monday, Feb. 17th.) Let's party. ... See MoreSee Less
Raegan Johnson I know you love a good chicks plate
Billy Jackson & Daniel Jackson
Sherie N Steve Weatherford
Crystal Cherry mail it to me
Joanna Hernandez Vanesa Reyes Victoria Lopez
Mitchell Harrison ehhhhhh
Loved the food and the employees at the east Peoria,Illinois one. But they closed!!! Any chance a new slims chicken will be back in the Peoria area???
Is it one per order ? I have 2 kids
I'll get a side order of mushrooms
You know, there's no law against tailgating for basketball. Or college baseball. Or your daughter's birthday party, for that matter. Weddings! Tailgate wherever you want with our Southern Style Family meal. Order online: slimchickens.olo.com/ ... See MoreSee Less
Wow, ive heard about their chicken but not had sny yet!
Making me hungary. Looks good.
Love is in the okra. I mean air. But it's also in the okra.

(📷 by @foureighty5) ... See MoreSee Less