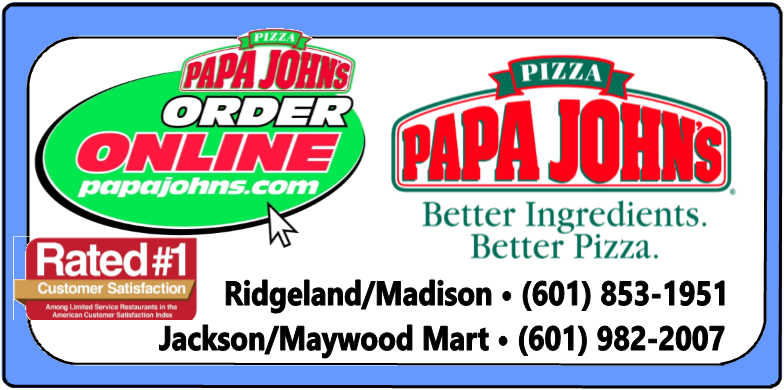 601-982-2007
"I'm GM of a Papa John's in Michigan. I love spending time at the park with my son and my favorite pizza topping is bacon. I am one of 120,000 voices of Papa John's." – Kiersten Bates

See more at stories.papajohns.com ... See MoreSee Less
Play
Bring back Papa John or change the name of your restaurant.
Kiersten can you reach out to Amed, "store manager" at store #3702 and ask him to return the $67.02 he owes me. His number is 718-646-7272. Thanks,
Make better pizza and a fair price
Let her be the new spokesperson for papa John's. Switch it to Mama Bate's Pizza
Kiersten... love your story and your commitment to community! 💕
Is Kiersten going to ne the new boss? I guess it's Mama John's now? It does have a nice ring to it.
What is the chance of anyone of us actually meeting these people? I have a snowball but i doubt if it'll make it.
Your companies voices don't matter. The quality of the food does.
Keep on showing off all of your non-white employees. It's not working. You're going to go bankrupt.
Why are morons saying "Bring back John"? 🤨
"I'm a pilot, franchise owner in three states and love pepperoni on my pizza. I am one of 120,000 voices of Papa John's." -Brant Barnes
See more at stories.papajohns.com. ... See MoreSee Less
Play
Three words! Bring back Papa! Until you have Papa John back, I will not buy a single pizza from you
I miss papa John Haven't bought a pizza there since they screwed him over!!!
so why do we need to know you are a pilot? And that you own three franchises? Did you just post that comment to totally brag about how great you are?
Hey, PJ's. I'm unfollowing you and.looking for a new pizza store. Bite me.
Dude, I see what you're trying to do to revive your lively hood. I hope you also have a class action against you franchiser
It's your company. If you want to cave to the pc police that's your decision. Mine is to go elsewhere.
If you haven't done it yet, sign up for Papa John's Pizza email thing. Coupons are crazy right now. I hate politics, but I love talking advantage of deals. I'm going to do the same thing to Nike.
Change the company name if he's so bad Papa Guidos
Hey brant... go find Papa
So not impressed the pizzas are still horrible which should really be the thing that brings you in the door anyway.
Cheri Nicole Barnes. This your PC cousin?
But you can't even show the black guy's face and your committed to diversity? Instead your just showcasing what appears to be a franchise owner.
"Hi I'm just a regular guy like you, I had thousands of dollars to become a pilot"
I'm not eating your pizza again until you get rid of brant Barnes's picture as your profile pic.
(70815) So WTF happened to the 50% off every Monday when LSU wins???? Papa John's Pizza @ Papa John's Pizza
Your board of directors have ruined your franchise and people will continue not buying anything from papa johns.
Would rather spend my money on a frozen pizza than support you sellouts!