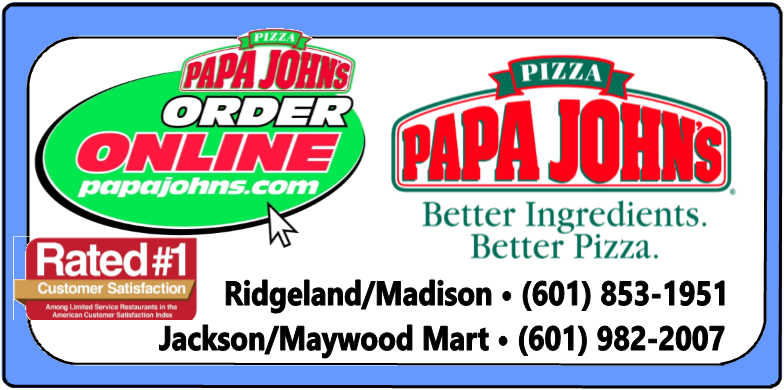 601-982-2007
We're pleased to announce that the Papa John's Foundation for Building Community has launched an annual day of service in partnership with the Boys & Girls Clubs of America! Across the U.S., we planned community activities and surprised the kids in full pizza party mode! In addition, The Papa John's Foundation for Building Community will also contribute an annual investment to support select Youth of the Year events, part of Boys & Girls Clubs of America's Youth of the Year program. Papa John's locations throughout the country are also participating with their local communities to make a meaningful difference where team members and customers live and work. #BGCA #GreatFutures ... See MoreSee Less
#PapaJohns ... how much of a dollar spent on pizza is used for political agenda?!! Be transparent!! Let us customers know what we're really paying for!!!
Hi Charles Poff and Meche!!
I worked 2 jobs all day and night and Papa Johns in Bellevue delivers this to my kids while I'm working. It was cold and the topping stuck to the box clearly the box was smashed. So my oldest calls them and they offered to deliver another pizza. Well since the first one took an hour, my daughter decided to just go there. They wouldn't offer her any compensation and told her this was her refund. When I call they said the same thing and because I said that is BS they hung up on me and said I'm being verbally abusive. I call back and the manager refused to talk to me because he said I abused him by saying this is BS. I'm completely shocked how terrible the customer service is here. All we asked for was a discount or delivery fee refunded.
These are both "double" pepperoni, from the same order. Do you see a problem here?
We love Papa John's pizzas. We're so sad the one in West Seattle is permanently closed. Please bring back a Papa John's to West Seattle.
One big swing, four big runs.

Now get 30% off regular menu price @PapaJohns 🍕 with code SWING30. Valid for a limited time at papajohns.com. ... See MoreSee Less
Play
Garbage pizza. They have to give it away.
Horrible pizza Roebuck Alabama
This Chicagoan says "Never in a million years".
Terrible unedible product
I wish you would hook up with the NFL again. Pizza Hut sucks
No thanks rather eat the box
This use to be 50% off. I use to work at Papa John's, and it is not a good work environment.
I know the manager in Kingsport,TN is rude and horrible I order weekly and never had a problem till 2 weeks ago. If is was not for my son I would not be back. I tried calling corporate but they were closed and I have been busy. All I asked for was the sauce barbeque they actually put on the pizza and the guy said no I couldhave the cup with the logo well we like the other better and had already paid for the sauce so I think I should get What I want considering I am paying for it.
Don't want it even if it's free....
Papa Johns pizza don't take any good anymore. New management ruined Papa John.
I love Papa John's so much