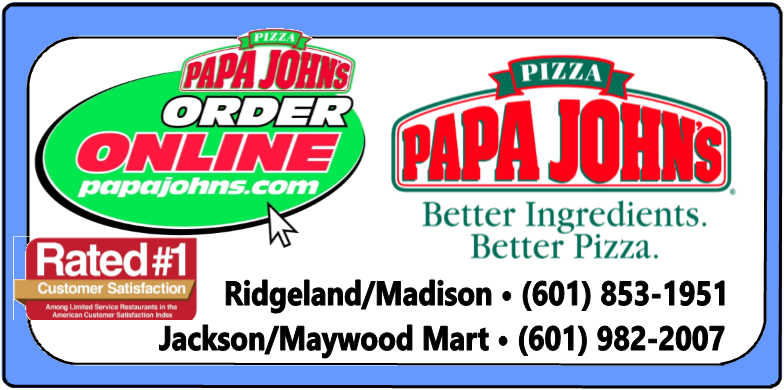 601-982-2007
Papadias are here. Try one of our four new flavors for just $6. ... See MoreSee Less
Play
I went to Papa John's Friday with a free pizza from a no mask incident. The girl at the register didn't have her nose covered, a guy had no mask. Then when I complained to them he then put on a bandana which directs the germs straight down to the pizzas he is working on. This was the 26th, 2pm in Etown.
These are SO good...have tried all four and they are ALL my favorite!!
I would like to speak to someone about an order I placed online #770591610. Customer service is not helpful at all. After 2 hours the tracker showed on it's way and then changed to order cancelled.
A little curious, just have one Papa John's left near me, all the others have closed
These look absolutely delicious 🙂
I had one and it was more bread than anything. Don't Recommend.
The time I ordered my food was 9:46 I believe it's right there in the picture look at the time to email came in 946 the time was 11:11 when I screenshotted this but anyways let me send another picture I had to keep my granddaughter up until after midnight this is wrong and then I had to drive all the way down to McDonald's after curfew to get her something to eat because you know 940 something I was trying to feed her cuz she was hungry
That's right – we made your favorite Papadias into a sticker pack. To add the stickers to your iMessage collection, just update or download the Papa John's app from the App Store. You can also search "papadia" on IG stories, Snapchat, and Giphy. ... See MoreSee Less
Play
don't you guys nothing nothing gloves no masks are trash