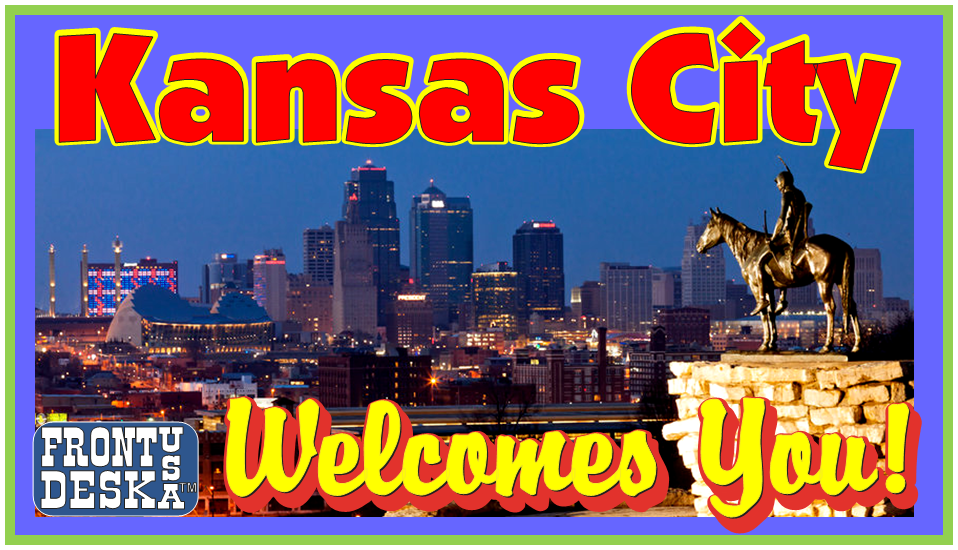 Just in-case you are ready for some warm weather. ... See MoreSee Less
Fall vacations can be so much fun! The weather is cooler the fall colors are everywhere. Not to mention the kids are in school and attractions are a little less crowded. We have 5 tips for a stress free vacation this fall.
www.frontdeskusa.com/blog-5-ways-stress-free-vacation ... See MoreSee Less
#KCLoves you. Happy Valentine's Day from Kansas City!

📸: The MOM Trotter ... See MoreSee Less
Connecting Kansas City to the world.

Visit KC's Annual Tourism Outlook explores travel industry trends and celebrates the makers and doers who make Kansas City's creative culture so vibrant. Get to know a few of them, then start planning to experience it all firsthand: visitkc.com/newmidwest. ... See MoreSee Less
One hundred years ago, the Negro National League was founded in Kansas City. A century later, the Negro Leagues Baseball Museum remembers the historic event. ... See MoreSee Less
I enjoyed when I visited several years ago & knowing Holy (U. Holiman) was more exciting👏🏾👏🏾.
I have visited this museum several times and it is so awesome well put together.♥️⚾️👍
I enjoyed my visit to this museum.
KC has a very rich baseball history to say the least!
Definitely worth a visit!
In my opinion, that was and will be the best baseball team of all time.
My great uncle played for the Jefferson City Mohawks.
Haven't been to this museum in years but it's on my list. Great piece of African American history
I grew up just a couple hours from Cooperstown and have been to NBHOF countless times in my life. We moved to Missouri last year and visited KC for my Birthday this past year (loved the BBQ Btw) and visit the Negro League Museum. I absolutely loved it, a must see not just for baseball fans but for everyone in general.
I drive for an airport car service. I'm often asked what to do or see in KC. The Negro League Museum is almost always my second suggestion, after Liberty Memorial.
Sometime in my life, I'm going to make it to the museum. I have Buck O'Neil's book and it is a wonderful book
I had the honor of meeting and chatting it up with baseball legend Buck O'Neil for an extended period of time. What a polite and humble gentleman!
Just a thought where Metropolitan stadium stood( where Monarchs and all pro baseball teams played) there is a memorial to them last time I was there (spring 19) it was in bad shape it needs to be refreshed
Enjoyed this museum very much. Well worth the visit.
I hope to go there this summer
Everyone needs to visit the museum...its worth the trip....
My late father in Law. Bob Thurman, played for the Monarchs and Homested Grays
Been there. Outstanding collections.
Just a question. If KC got a NHL team would it be disrespectful to Satchel if that team was named the Monarchs?