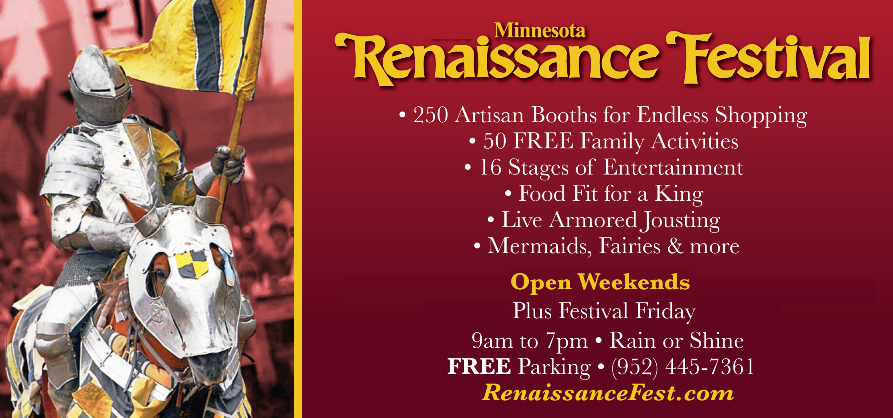 952-445-7361
The countdown to the #MNRenaissance is on! We love the Joust, Artisans, Entertainment, Turkey Legs & YOU! Are you joining us?
Twitter feed video.
A calling for all creative people of the land...

We need your help naming our teacher appreciation promotion! Follow @MNRenaissance on Instagram for details...
Twitter feed image.