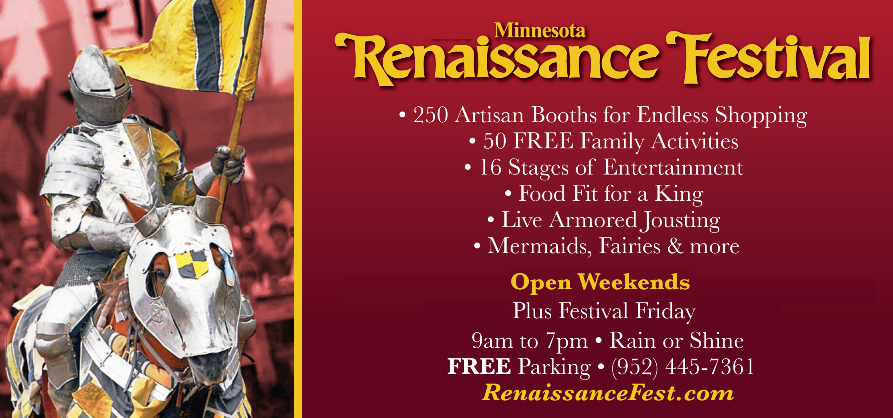 952-445-7361
The Minnesota Renaissance Festival will be teaming up with CAP Agency – Community Action Partnership of Scott Carver & Dakota Counties for a food drive! Bring 5 food items to the festival gates and receive (1) Buy One, Get One Free Adult Admission to the Festival. ... See MoreSee Less
Mira comadre Fany Gonzalez.
Sophia Ness Heidi Lian Ness keep this in mind come September!
That's cool because I'm going to do this to help out and to save money
Jenny Gauthier, Rosann Brawley, I'm not sure when the annual pilgrimage is taking place, but here's a way to save.
is this only for August 24 & 25?
Anthony Och & Sarah St Germain
Huzzah to FREE Ticket Tuesday! Only 3️⃣2️⃣ days till Fest, visit our website to see a full list of theme weekend events and promotions: www.renaissancefest.com/ ... See MoreSee Less
Can't wait to go this year!
Hoping to come eat a drumstick!
So ready to go and have fun...HUZZAH!
Looking forward to opening weekend!!! Whoot Whoot