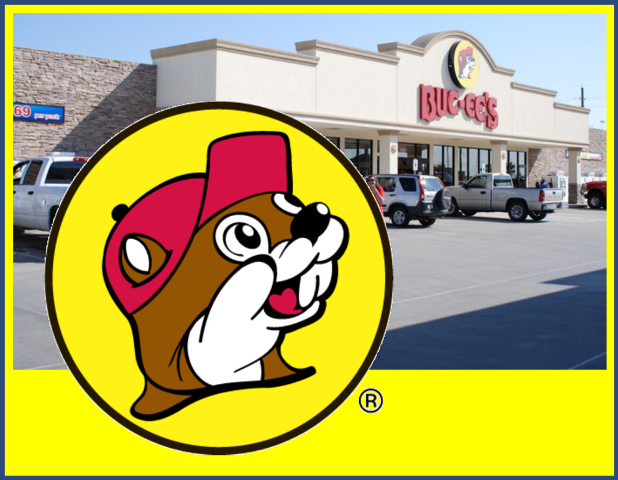 979-238-6390
Now Open in Melissa Texas
1550 Central Texas Expressway
US Hwy 75, Exit 45 @ Buc-ee's Blvd
goo.gl/maps/FtNrwcAQGQ41hy9w5 ... See MoreSee Less
★★★★★ · Convenience store · 1550 Central Expy
Anyone get Diesel from the Melissa Buc-ee's on May 11,2019, and did you have water in the fuel....11k of damage to my SIL truck. Just curious if there are more.... Joseph Rodriguez Brenna Rodriguez
So the one in Melissa Texas is open and running right ??
What's the phone number to this location?
How much is the gas at Buc-ee's in Alabama
Excited to have it so close to home! Just got home from having dinner. Great job to all the staff working today, it was busy and everyone still had a smile on. #buceesmelissa
Are the nuggets gluten free?
Beware buyers, I was a bit disappointed shopping at the new Melissa store. I never have been to a Buc-ees before so I was pretty excited. I purchased 2lbs of BBQ, a shirt and cup for my daughter. I also purchased a set of blue earrings and necklace for my wife made by Montana Silversmiths. Two days later I went into a Orscheln Farm & Home and found the same set for $30.00 less. Come on Buc-ee's!!
Stopped there On Monday on my way to Durant,Ok to get my Beaver Nugget Fix.. Ready for Buc-ee's to open on i45 in Ennis,Tx..
Excited there's one closer now! #Buc-ee'sRock!
Thank you for coming to my backyard. I'll see you every morning for coffee 🙂
We need Buc-EE's in Tenness-EE!!!
Please come to West Texas!
Sounds like I need to make a trip
Need one on 69 heading to Nacogdoches
One more we have to go to....but you have to go thru Dallas to get there. The only thing good out of Dallas is I-45 South.
When is the one in Royse city going to open?
We need one closer to the Oklahoma border 😂😂 they put a sign/billboard up in our town and had my hopes up... this will be the closest to us tho for their jerky!!! 🙌🙌
Said it once will say it again wish y'all would reconsider the Texarkana location and go on and open one up.
I wish one was in a Louisiana
It's awesome went today!! So happy it's here!!
Can y'all build one in Weatherford or aledo???
There should be a beaver right in Texarkana...the Texas side.
We need one out here in Abilene Tx!!
Need one in South Texas on highway 77 - 69 one of the busiest highways
We need one in AMARILLO TEXAS PLZ😊
ya'll are missing out by not having a Buc-ees in NW Fla, Walton County is the fastest growing county in the USA
Don't buy tumblers from Buc-ee's. They are completely worthless. But perfect if you want to waste money on a cup that sweats a big puddle.
Hey say something telling me him joy food chick Fila menu lunch coupon toiza toizan 10agmail com
Open one in the Corpus Christi area ♥️
They need one west of San Antonio in the Hill country around Junction, Fredericksburg, or Kerrville on I-10
Need me some beaver nuggets
Can't wait to experience my first Buc-ee's!!!
When are y'all gonna be putting one in down here in south Texas. Corpus Christi could certainly support a Buc-ee's!
I was just trying to find out how to get in touch with someone who might be interested in buying repurposed rustic and industrial items for decoration for your stores. I have Facebook, Pintrest, and Etsy pages (Big Country Repurposed) for you to look at my items, and have much more that is not listed. Please contact me if you have any interest. Thanks! Brian Carpenter 903-278-9959
Buc-ee's Blvd! Nice of Melissa to let the street name reflect The beaver👍
I passed it on my way home last night and there must have been 100 cars there!!!
🤔 not enough buc-ee's I can do with out
When are you going to open Daytona?
Please build a location in Colorado!!
hope for more farther north
I guess Beaumont sucks buttermilk. Yall just aren't going to come out this way, are ya?
I'm not iriginally from Texas, so when I moved here this was the first place I stopped at and it's like all my fat stoner girl dreams came true <3
They need to build one here!
Passed by yesterday and just missed the opening!
How about putting one west of I-35 for a change...
Need one in El Paso Texas
I just moved back to McKinney from Denver so happy
Need one in Livingston or Cleveland or nacogdoches
You should be open on I-20 in Odessa, TX 😉 #gigemags #classof2006and2015
A Buc-ee's is needed on I-40! Amarillo?
Sure hope y'all reconsider coming to Texarkana. We would love to see y'all here.
We need one in (or at least closer to) New Mexico.
Wish y'all would open one in Lubbock,Tx!
What is this a restaurant?
Need several of these in Louisiana
I wish y'all would open one up in west Texas like on the way to Midland / Odessa
Need one in El Paso Texas
They need to build one in the valley lol
ABILENE, TEXAS. Perfect spot right on IH-20. Roughly 200 miles west of Dallas, IH20 carries tons of traffic going to and coming from the oil fields out in midland and Odessa. In 2014 the AADT was approximately 30000 vehicles a day. That's 5 years ago and the traffic I'm sure has gone up. Currently the main convienance store is ALLSUPS, these stores lack in many areas cleanliness,products food and such, and ease of access. BUCEES excels far beyond this and isn't even in the same league. If there is some political reason that Buc-ee's will not come out west please tell us so that we as voters can vote accordingly. Thank you
Need one in Midlothian..😊
They built one just for you. Melissa
Is it true that a Buccees is coming to Sheridan Tx. next to the waterpark??? The whole town has been talking about it!
Really... why not West Texas!!
How about Lubbock, TX we would love to have one here.
Come on Buc-ee's come to Amarillo!!!!
Come to northwest arkansas! Tons of travelers and trucks come through here with walmart, Tyson, and jb hunt
It's no longer Davis road! They changed the road and exit name to Buc-ee's blvd
Great, Need one in Deep East Texas. JS
Please open one in Brownwood Tx...lots of hunters and lakes in area
We need one down in the rio grande valley Mcallen area ASAP lol