BAYTOWN WEATHER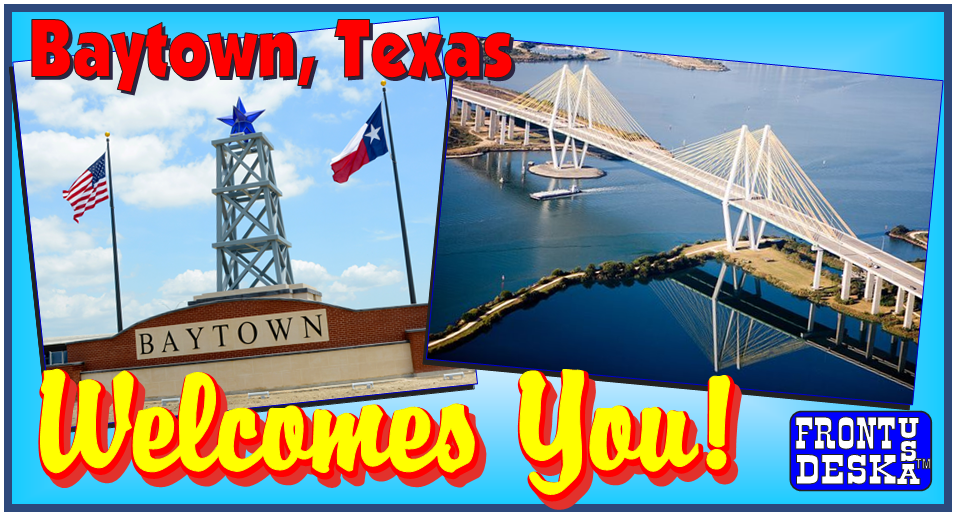 Accordion Sample Description
This message is only visible to site admins

This message is only visible to site admins

This message is only visible to site admins

This message is only visible to site admins

This message is only visible to site admins

This message is only visible to site admins

Baytown, Texas is located at the mouth of the San Jacinto River on Galveston Bay, 26 miles from east of Houston within Harris County and partially in Chambers County. 
Summer temperatures typically have highs near 90 °F. The city's proximity to the bay and the winds that it generates moderate the area's temperatures and ease the effects of the humidity, creating a more pleasant climate than inland communities like Houston.
Winters in the area are temperate with typical January high of 61 °F and lows are near 42 °F . Snowfall is rare. Annual rainfall averages exceed 43 inches.
Our Mobile Site (accessed by web addresses): BaytownWelcomesYou.com is packed with useful updated information 24 hours a day. Information like all the area's participating businesses squeezed into four categories, Eat, Sleep, Shop and Play. The viewer can also see updated information shared through social media.
Facebook feeds from the Front Desk USA of Baytown follows posts about area hospitality, attractions and events all updated automatically. There is also up to the second weather information powered by AccuWeather.
All easily accessed by our custom QR codes on our maps and signage.
Learn more about our hotel partners and ordering more maps or our advertising opportunities. https://www.frontdeskusa.com/tx-baytown