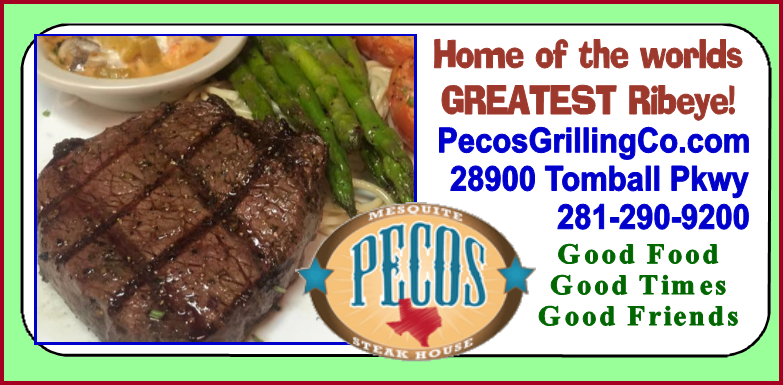 281-290-9200
... See MoreSee Less
I'm here now (Sunday, April 15) We're celebrating two birthdays. It took forever to get our food. All the sides were COLD. Salads and meals were brought out at the same time. No manager came to the table to offer apologies for all the mishaps. Chris took care of us, and he was overwhelmed. My parents are regulars here. We are all very disappointed.
Can we make reservations?
Just ate there a few days ago...scrumptious
To many bad memories here. Can't go back.
Saturday Night Special, A double bone in pork chop, topped with a portobello mushroom and wine sauce. Served with whipped potatoes and sauteed green beans. $18 ... See MoreSee Less
I am sensing a theme......
This is NOT what your food, or your plates, look like.
Happy Thanksgiving everyone, Pecos Grill will be closed for Thanksgiving day and we will reopen at 4:00pm on Friday. Hope you all have a wonderful day. ... See MoreSee Less