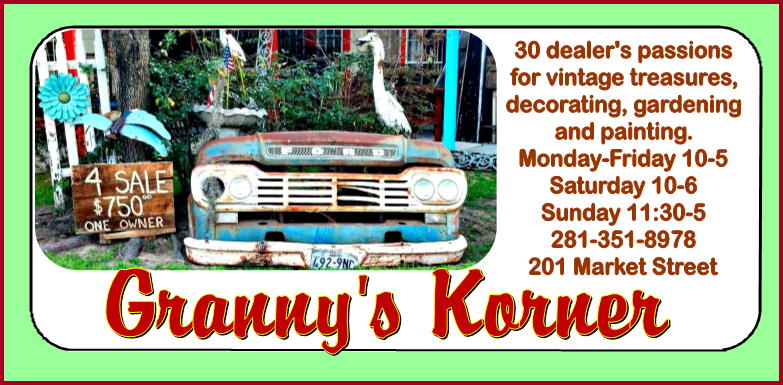 281-290-9200
So MUCH to see on OUR KORNER... ... See MoreSee Less
I hope to make a visit on friday. Its been too long
Granny's Korner added 14 new photos — feeling excited at Tomball Depot.
3 days ago
So much to SEE AT GRANNYS KORNER...AND TOMORROW is the HONKY TONK FESTIVAL at the Tomball Depot...Come visit our town... ... See MoreSee Less
Sandy Poole Honea .....table
REMEMBER Today is a sip and see day at GK.... ... See MoreSee Less
Well, well ! I did not see this until 5 pm today. Hope one of you had a glass for me.