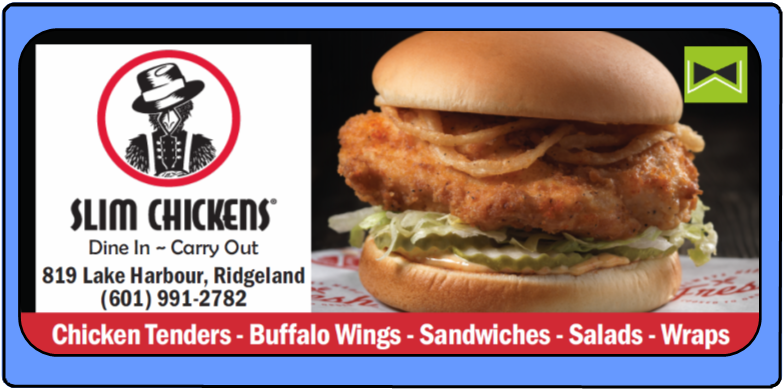 601-991-2782
What's your favorite Slim Chickens dipping sauce? Hint: There's no wrong answer. ... See MoreSee Less
Slim chickens own sauce. Bring back Okra..please
Dipping sauce for fried chicken👎 wth I would like a box of chicken. 8 piece would be about right. 2 breast,4 legs, 2wings
Chick fill a Polynesian sauce.
RANCH! It's so delish!!! 😋 😋😋
CAYENNE RANCH IS THE ONLY ANSWER
Slim sauce followed closely by Cayenne ranch
Slims sauce all the way!!!
Because food tastes better when you have someone to share it with. ... See MoreSee Less
Ya'lls food is too good 2 share
Why does that make it taste better, is the food made out of them?
But much better eaten alone !!!
But what if you don't like to share? Especially slims!
If you like tenders this could be your place,however if you want fried chicken this is NOT THE PLACE!!!!
That is not true, who said that?!
Variety is the spice of life. Choose from our lineup of house sauces. From sweet to spicy and cool to wicked hot, there's a sauce for everyone.
Details: slimchickens.com/slim-chickens-fresh-starts-here/ ... See MoreSee Less
But not fried chicken!!!!! What the hell s a tender and why would anyone what a tender? A CHURCH'S chicken is what we want in Edmond👍🏻
I LOVE the Slim's Sauce.....It's the BEST!!! <3
Slim Chickens is great and I wish there was one out here in California because I first tried Slim Chickens in Murfreesboro, Tennessee when I lived there!!!