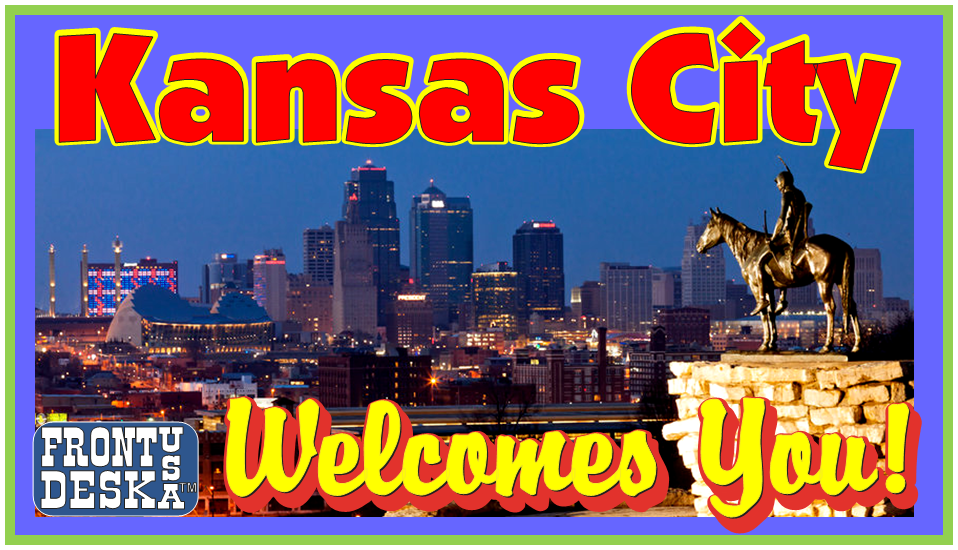 It seems like yesterday!

Kansas City Zoo
It's hard to believe she's already three! Gorilla Masika along with the whole family celebrated her birthday this morning with fun enrichment items and delicious treats. ... See MoreSee Less
Play
Spring time arrives get ready for summer! ... See MoreSee Less
Shopping treasures and savory brunches: the perfect combination for First Weekends in the West Bottoms. bit.ly/2CH8cwo #HowWeDoKC
Plan your perfect summer getaway. ... See MoreSee Less
We are just on our way home from Kansas City. It's a great city to visit.
How fun! Where did you go and how far did you backpack?
Kate Lyons Landry & Lynsey McCarthy!
Grab a slice of Kansas City's stellar pizza scene. ... See MoreSee Less
Pizza in Kansas City is an all-encompassing array of flavors, toppings, crusts and preparations. For every decadent, late-night slice there's a lighter, Neapolitan-style pie available all throughout...
Italian Delight is one of the best kept secrets in Kansas City , Kansas, check out their Calzones, they are out of this world.
Looks like we at Artègo Pizza have more work to do to get recognized. #wewillstayonourgrind
Leo's absolutely should have been mentioned, also Caddy Shack is in Columbus Park, just east of River Market, not North Kansas City!
Sorry KC, you got the BBQ game on lock but your pizza is seriously lacking. I've yet to find a place I would call great.
Tim's in Independence best EVER !
Casey's sells the fifth most pizzas in the country. However, since we are talking Kansas City, Waldo, D'Bronx, Grinders and Minskys
Visit KC..you missed a gem...Artègo Pizza! A True favorite of Kansas City Eats fans!! Check them out!!!
You guys missed Artego Pizza Joe Perez has built a gem off of 39th street
Fun house pizza on 40 Highway just west of Nolan Road some of the "Best Pizza Ever" has not changed in 50 years, taste the same as it did when I was 8 years old.
The folks at Italian Delight are the most friendly of any place I have ever been. They truly appreciate your business.
I am also a fan of Pizza Shoppe.
Old Shawnee pizza didn't become that name till 12 to 14 years a go. He was a franchise owner of a pizza shoppe.
Nickys Pizza as you will not find a fresher pie anywhere.
Not even a mention for Leo's? Shame on you!!!😩
Chuisano's in Legends has the best pie in the western 'Dotte
I love Dewey's in Leawood. I have never been disappointed. The quality ingredients and the pizza crust are off the charts. The service is outstanding
Johnny Joes should be on the list too
So glad to see Papa Keno's on this list 👍
Helen's JAD has my most favorite pizza- the Diver's Deluxe!!
Spin and Old Shawnee - faves
Annie honestly offended Waldo Pizza isn't on this list
Why isn't Artego on the list? Seriously amazing pizza!
Italian Delight at 82nd & State Ave
Main Slice in Lees Summit
Whether you're a first-time #KC visitor or a seasoned pro, there are a few essentials everyone should know. ... See MoreSee Less
Wow. That is nowhere near "everything you need to know" about any of those subjects. No drama, no intrigue, no history, no information. Wanna be a part of promoting a world-class city? Tell us some stories; dig in a little. Sheesh.
Most amazing city in United States! I lived KC Metro area late 70's to mid 80's. I remember first time there in 1978. Fell in love with the city.
Brandon Borges for when we go in July!
Robin Gill......just sayin....🌞😎💜